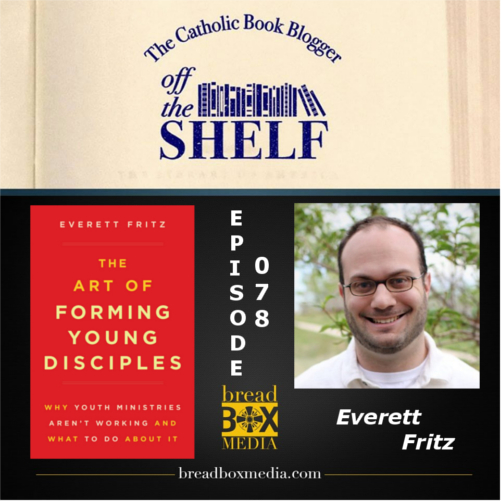 There's a crisis in youth ministry today and it not something that has happened overnight. It has been a slow creep over the last couple years. Everett Fritz joins me this week for a discussion on what we can do to right the ship when it comes to engaging youth and young adults in the faith. Listen in as we chat about what is is that teens need and Everett's two-fold solution to the problem with retaining youth that we have in the Church today which he maps out in his book The Art of Forming Young Disciples: Why Youth Ministries Aren't Working and What to Do About It
.
Listen to Off the Shelf Episode 078 exclusively on Breadbox Media below.
Bio
Everett Fritz is the founder and Executive Director of St. Andrew Missionaries. Everett holds an MA in Theology from the Augustine Institute and a BA in Theology from Franciscan University of Steubenville. He authored the best selling book, Freedom: Battle Strategies for Conquering Temptation – a guide for young men trapped in the shackles of sexual sin. Everett regularly speaks on the topics of discipleship, youth evangelization and chastity. Everett and his wife Katrina reside in Denver, Colorado with their children.
---
To get your own copy of this book, click below. As an Amazon Associate, I earn from qualifying purchases.
>