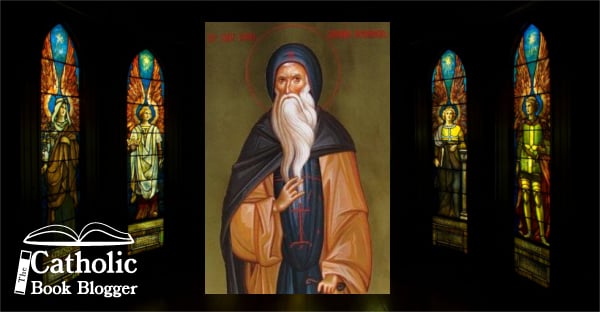 The desert fathers, St. John Cassian tells us, had a custom of revealing their most intimate spiritual struggles to beginning monks. By revealing our own struggles, we can help others facing the same problem.
I thought it was a good idea to mention these things in this little work of mine, so that we might learn, not only by reason, but also by examples, about the force of temptations and the order of the sins that hurt an unfortunate soul, and so might be more careful in avoiding the snares and manifold deceits of the Enemy.
For these things are indiscriminately brought up by the Egyptian fathers, that by telling them they may disclose and lay bare the combats with all the vices which they actually do suffer, and those which the younger ones are sure to suffer. In that way, when they explain the illusions arising from all the passions, those who are only beginners may know the secret of their struggles, and seeing them as in a mirror, may learn both the causes of the sins by which they are troubled, and the remedies for them. Instructed beforehand concerning the approach of future struggles, they may be taught how they ought to guard against them, or to meet them and to fight with them.
As clever physicians will not only heal already existing diseases, but also by a wise skill try to keep away future ones, and to prevent them by their prescriptions and healing medicines, so these true physicians of the soul, by means of spiritual conferences, like some celestial antidote, destroy beforehand those maladies of the soul which would arise, and do not allow them to gain a footing in the minds of the younger men, as they reveal to them the causes of the passions that threaten them, and the remedies that will heal them.
–St. John Cassian,
Institutes
, 11.17
IN GOD'S PRESENCE, CONSIDER . . .
Do I see anyone else around me who seems to suffer from the same struggles I've been going through?
How could we help each other?
CLOSING PRAYER
Lord, I pray for all sinners who are not yet converted, that your divine blood, which you shed for them as much as for me, may bring them your mercy.
---
Remember to subscribe to my feed so you will not miss a day! This recurring feature at The Catholic Blogger is possible through the cooperation of author Mike Aquilina and publisher Saint Benedict Press. To get your own copy of this book, click below. As an Amazon Associate, I earn from qualifying purchases.