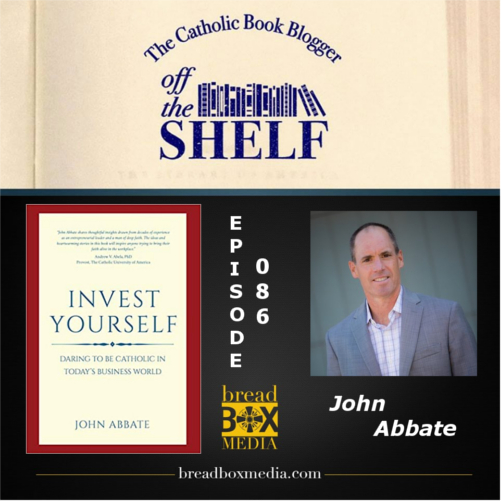 How can business and faith intertwine in a society that seems more focused om getting ahead then leaving a legacy of true meaning? John Abatte joins us this week to discuss just that. Learn how he built his own business while maintaining integrity and cultivating a deep Catholic faith. Business and faith can co-exist if we focus on what truly matters.
 Be sure to check out John's book Invest Yourself: Daring to be Catholic In Today's Business World
.
Listen to Off the Shelf Episode 086 exclusively on Breadbox Media below.
John Abbate is an independent franchisee/owner-operator of McDonald's restaurants throughout the Central Valley of California, as well as a strategic adviser to the Dynamic Catholic Institute. He is also co-founder of Possibility Productions, a non-profit apostolate in support of the New Evangelization.
---
To get your own copy of this book, click below. As an Amazon Associate, I earn from qualifying purchases.