By Laura Stephens-Reed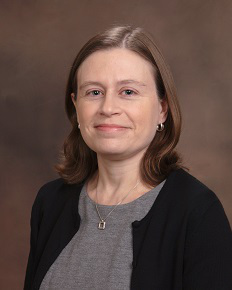 A few years into my career, I stepped away from congregational ministry for a spell to work for a non-profit. As an educator in the outreach arm of a domestic violence shelter, I taught sexual abuse prevention programs to students in pre-K through 12th grades. I traveled to schools in six Alabama counties, talking with kids about power and consent, good touch and bad touch.
I loved interacting with students at every grade level, even as it pained me to know that the information I presented was greatly needed. I cannot recall how many phone calls I made to the Department of Human Resources, Alabama's version of children and family services, to report abuse disclosures made to me over the course of my work. I recall a particular day spent with sixth graders at a rural school. When I entered the classroom, the teacher – who was supposed to stay in the room by my organization's policy and I'm certain by the school's – disappeared. I went ahead with my presentation anyway. Afterward, I had eight children line up to talk with me. They haltingly, courageously described horrific scenarios, asking, "Is this abuse?" It was. All of it. I don't know if they hadn't realized what others were doing to them was wrong or if they had no one else to trust with their secrets.
Afterward, I made the long drive home. When I pulled into the driveway, I had no physical or emotional energy to get out of the car. I sat in the driver's seat and sobbed for a long time. No sixth grader – no person of any age – should have to endure the unspeakable acts I had heard about. And yet a quarter of that class had a story of victimization.
As a culture we do not do a good job of creating space for survivors of abuse to tell their stories. We often discount, shame, and blame them because their revelations make us uncomfortable. (It's no wonder people wait so long to disclose, if they ever do so at all.) When shut down the conversation, we prevent survivors from seeking emotional, spiritual, and physical healing. We let predators move about the world, emboldened to perpetrate their crimes against others.
As a church we are called to speak words of care into this culture of violence and silence. Here are some ways we can go about this:
Name abuse as sin. Using one's power over another to harm that person with words or actions is abuse. Jesus showed us how to use power not to hurt but to help others. And Jesus was particularly clear about our charge to nurture the faith and protect the bodies and spirits of children. We've got to emphasize this message – regularly – from the pulpit and in the classroom.
Teach about healthy sexuality.
Good sex is that which takes place between two consenting people who have equal power and mutual respect. The longer the church ignores its responsibility to talk about sex, the more likely it is that vulnerable populations will experience the intimacy God intended for good as a distortion characterized by force and shame.
Have a safe church policy in place to prevent abuse at on- and off-campus events. Adhering to and advertising the existence of such a policy not only protects minors, leaders, and the church as a whole, it also reinforces that young people are a priority and that predatory behaviors will not be tolerated.
Make it as easy as possible for survivors to tell their stories. Let people know that survivors are listened to and cared for in your congregation. Train leaders on how to handle abuse disclosures, both pastorally in the moment and procedurally afterward. Communicate these protocols so that anyone who comes forward knows in advance how their information will be dealt with.
Support survivors who share their experiences with you. Tell them that you believe them and that the abuse is not their fault. Celebrate how brave they are. Do all you can to make sure survivors are safe, particularly if the abuse is in the present. Pray with and for them. Report the abuse to the proper authorities. Have resources and referrals handy. Check in on a regular basis, if it is safe on the survivor's end for you to do so.
The sixth graders who disclosed to me that day are now in their early 20s. I wonder, as a one-time guest to their classroom, how they are doing. As the church, we have the opportunity not just to listen and support abuse survivors on an ongoing basis but to let would-be perpetrators know that abuse is evil. May we boldly take up this charge for the sake of all God's children.
Laura Stephens-Reed is regional director for CBF Peer Learning Groups in Alabama, Florida, Georgia and South Carolina. She is also a clergy coach and congregational consultant who blogs at laurastephensreed.com. 
Note: The views expressed here in columns and commentaries are solely those of the authors.
Interested in writing for CBF at Patheos? Submit your column idea to CBF Communications Director Aaron Weaver at aweaver@cbf.net.