Hecate walked over to me. Covered in a thick black cloak, hooded. Her eyes were shadowy, her skin was paler than I expected.
"I don't know what you think you need to do right now, but I have something to tell you."
A priestess was aspecting Hecate. I was drumming.
I stopped to listen.
"You need to build a foundation."
I did. I do. I nodded.
Crossroads.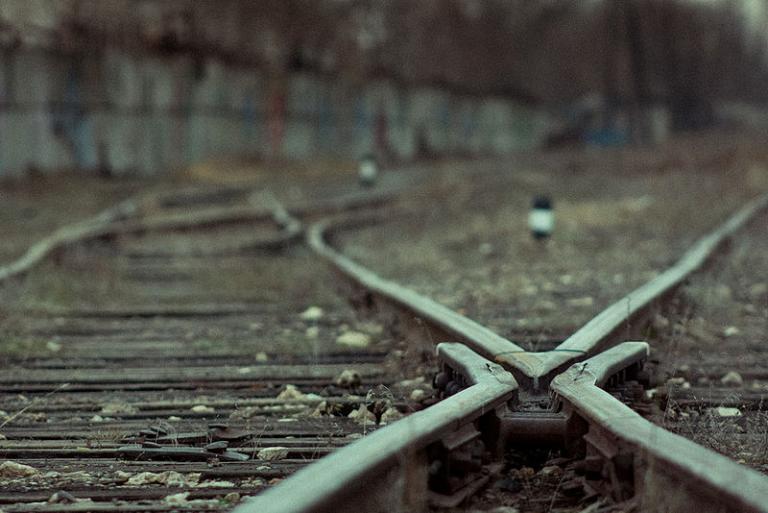 Build a Foundation to Support Self and Others
"Your vulnerability is beautiful, but your foundation needs to be stronger."
I'm not 100% sure that's what she said to me, the moment is already lighter and more of a whisper in my heart. But I knew what she was saying.
As the year turns on the calendar and the light will be reborn, I find myself thinking about how I have supported myself and how I could do better. It's not so much about making resolutions, but more about taking a few moments to stretch back across time to see the points where something else could have happened.
I ask myself questions like:
How can I support the vessel of my body?
How can I expand my awareness and depth?
How can I be more present for those I love?
But the most important question I ask at this time of year is: how have I abandoned myself?
I know, it sounds melodramatic. It does. But when I say the word 'abandon,' I get more clarity. I feel the question deeper. It gets past the places of resistance and denial. I know what it means to abandon myself. I know how it feels.
It feels like Hecate looking into my eyes and asking me: what will you do now that you know anything becomes a decision when you're at the crossroads?
Meeting Myself (and Hecate) at the Crossroads
Hecate is still watching me. Now. She is waiting for the moment where I take the step in the direction I must take. To the places I must go. Away from the place I hesitated.
I am a person who knows how to help, how to reach out, how to expand and take on things that are in service. I am not a person who easily asks for help or knows that I need help.
Until everything falls. Until I realize there was nothing below me.
Where is my foundation? What supports are in place? What supports have shifted or fallen?
My foundation looks like:
Personal magickal practice
Time with the godds I've devoted myself to (and those who knock, knock on my heart)
Quiet time
Space after teaching and rituals
Physical activity in nature
Writing things that no one will ever see
Teaching and public priestessing and writing books is wonderful and nourishing and a blessing — and draining. I will often give all of my attention and devotion over to the Things That Need to Be Done, and forget that I too am a thing worthy of attention. I too am a cup that needs to be refilled.
I need to come back to the foundation. To myself.
Under Hecate's Eye
Hecate is a god I experience as being still and insistent. I do not experience her as tapping her foot at me. I experience her as a presence that knows across time and space.
I know her as the one that wants us to know the sharpness of glass and the smooth veins of a rose.
I know her as the one that dares us to speak up and become large, as well as the one who reminds us how to use magick to save, to protect, and to shield.
And she teaches me, reminds me, that foundations are important, that all of my choices are choices that can support — or not. If I want to help others, I need to support myself.
"I don't care what it is you think you need to do right now, but I have something to tell you."
I am listening.