If you had told me 10 years ago that my journey with Reclaiming would lead me to priestess around the world, I would not have believed you.
In a few weeks, I'm off to the UK for DragonRise Witchcamp where I taught in 2017 and am returning for another chance to make magick in a land that seemed to know my name the last time I visited.
I'm excited. I'm eager. I'm curious about what happens next.
And while I can never be 100% certain where the magick will take us, I do have a set of essentials to help me stay as grounded and as present as possible.
(And it certainly doesn't hurt that I'll get to meander around Glastonbury beforehand.)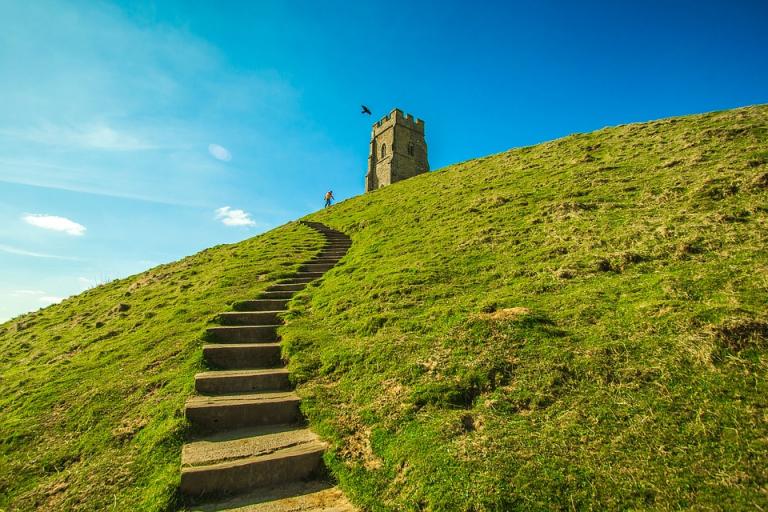 Bringing What I Need
The more I teach and the more I travel, the less I realize I need. I could give you my detailed packing list, but here's what I've learned helps when I'm on a new land (and even on familiar lands).
Bring an altar – I tend to bring a small altar to the godds I work with most and whatever items were on my working altar for the particular camp/class. This time, I'm bringing some heart charms to remind me of my untamed heart.
Streamline my daily practice – Since my daily practice involves some things I can't bring with me, I find a way to make my daily practice portable. I also get to the basics, mostly Feri practices, and incorporate one more practice that I can do easily during the day. Often, it's anointing my heart tattoo with Aphrodite oil.
Find space for me – I promise myself 13 minutes for me and me alone, often walking the land, and allow myself to come back to myself so my introvert self doesn't get overwhelmed.
Surrender to the magick – I don't know what's going to happen in the magick of community, even if I have outlines and plans. As soon as the circle goes up, I trust and surrender to what comes.
Since I've typically been working with the story of the camp for many months ahead of time, I will also come to the land and bring offerings. I will give my gratitude for those who have magick-ed on the land before, for those who live and come together, and for those who will come after I leave.
I will say to myself, "May this work be blessed. May the godds hold us and may we impact all the worlds."
Traveling the landscape of magick is opening myself up, of being vulnerable and truthful. By preparing, I can not only hold what needs to be held, but I can hold myself well in this service.