"Can we allow this eclipse to open us up to transforming our feelings into healings?"

— Many Moons, 2018 Vol. 2: July – December, Sarah Faith Gottesdiener
Eclipse season. A time of wonder, a history of confusion and a modern day must-see event.
But eclipses are a time of shifts, often big ones. Or opportunities for change, for movement — desired and perhaps less so.
I know there is tension in my body at this time. The moment before.
The breath before…sometimes relief, sometimes anxiety, sometimes just what-happens-now.
Can we heal? Can what was shrouded in shadow reveal the next steps? Can we let go, transform, reveal, and come back?
In these times, hopefully.
It is clear there is hurt and anger and sadness and desperation. There are so many unknowns and so many worries for so many. There are so many aching bones and aching hearts and tired souls and trembling minds.
What if, what if, what if, what if…
And I think to the moment of the first eclipse a human saw. Terror, I imagine. It's the end of days, they may have said. Or thought.
Today, the news makes me feel the same way.
I am overcome with feelings and emotions. The energy of being a human. And sometimes, I can be swept under and lost.
Let this new moon, let these eclipses be touchpoints, be beauteous moments to hold that energy of all that is and transmute it for healing.
Healing of the land. Healing of the fierce heart.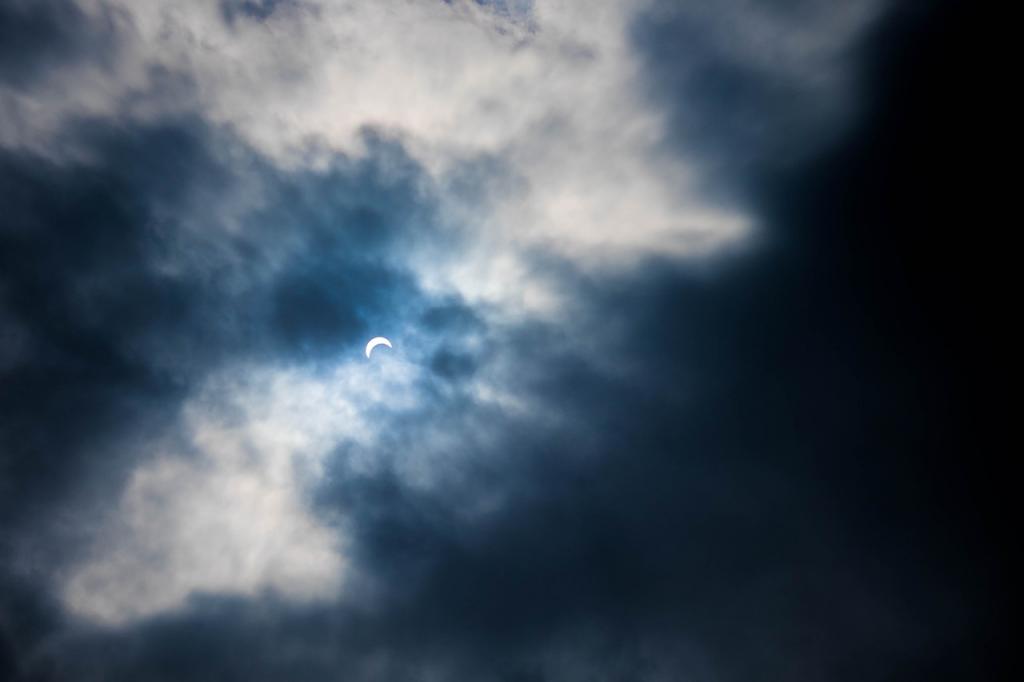 Heal, Heal, Heal
This is a journey of many thousands of steps, and we need to be able to keep stepping forward.
Let the coming new moon be a dark bowl for all of our feelings. Let them be with gratitude, and let them be thanked for their insistence. Let them not be lost or disposed of, but composted into something else.
As magick makers, as Witches, as beings who care deeply, let us guide our overwhelm to the waters of possibility, where rough can be smoothed, where healing quenches us for the times ahead.
Where we can breathe and be a feeling being, for that energy may inspire curiosity, willingness, and fortitude.
We can be in the middle of the swirling and still find the steady point.
I hold tightly to something adrienne maree brown said in a class I took online with her: "Tension means the miracle is coming."
I welcome the miracle.
(Article originally published on PaganBloggers.com)