As time moves toward the new moon and with the start of the year, I find myself cleaning.
A lot.
(It's less 'new year, new me' and more 'new year, less dust.')
In the midst of cleaning and decluttering, I ran my finger under my bed frame and found a post-it note stuck on the underside, near my nightstand.
From September 2018. A new moon.
Three sentences. Stuck under me as I slept.
The magick holding me. Night after night. Year after year.
Setting Intentions and Letting Them Go
Since it's been long enough since I wrote this, I'm going to go ahead and share what's on the blue paper:
I invite in balance and ease and groundedness and love and sustainability.
I open up to imaginative ways to receive love and comfort.
I am ready to plan seeds that create opportunities for wealth and well-being.
Here's what I do many new moons: this.
I take out a post-it note, write down what I'm calling in and opening to and then I stick it somewhere that I'll spend a lot of time.
I have quite a few post-it notes that have ended up underneath my keyboard in my office.
Others have been under my desk mat.
Others have been in my wallet.
My journal.
My altar. My other altar. My other, other altar.
In the dirt.
In a fire.
In water.
Under a candle.
I place them where I will return. I place them in areas I also am likely to forget they are (ahem, like under my bed).
This way, the magick is called, the intention is out there, and I trust the working to arrive as it will.
A simple and not-so-simple practice.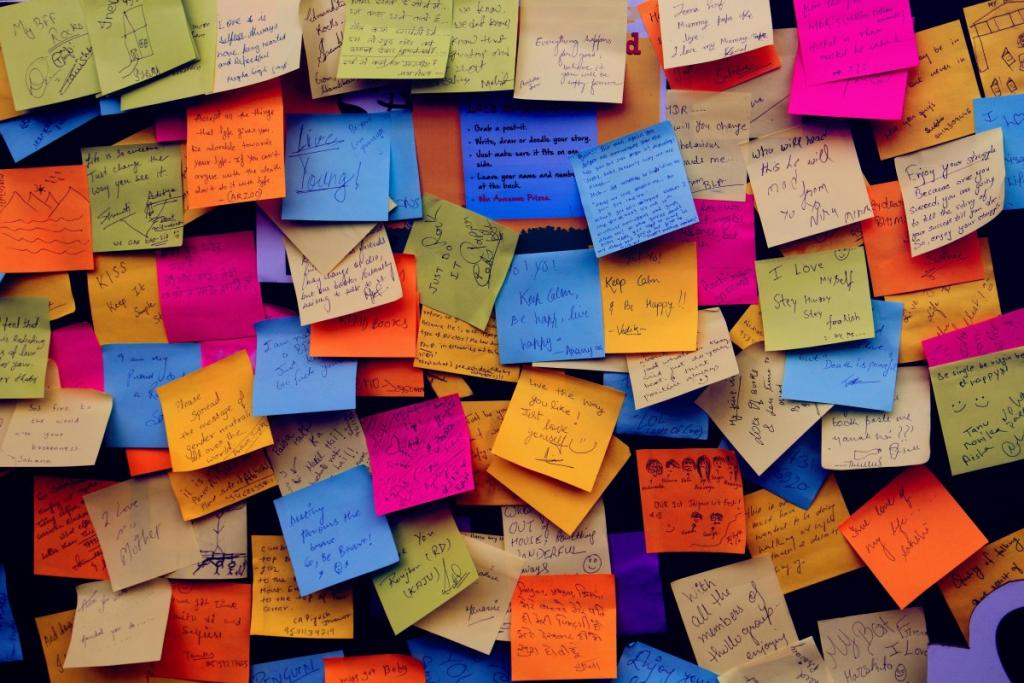 New Moon Mystery
One of the ways I hold a new moon is opening and making way. It honestly doesn't matter to me what happens. Rather, I'm much more concerned with getting out of my way. Getting things that distract out of the way.
Often this is a practice of getting clear and bold.
Sometimes, it's a practice of admitting what I'm not getting in my life.
Other times, it's a practice of prioritizing and returning to my values.
This feels like the work of 2021. And every year. The work that keeps showing up to ask me WHAT DO YOU REALLY LOVE.
What is important. What is true for you. What makes your heart sing.
Who. What. Where.
And why.
The first new moon of the year is important for me and maybe for you. Maybe it sets a tone or a trajectory. Maybe it's the first time you can settle in and say, "Yes, that. This is what I call in. This is what I am ready for. This is what excites me and scares me."
And all of this is supported by trust.
I trust my words and my desires. I trust they will arrive when it is right. I trust in those who love me. I trust my heart.
What I'm Going to Write Down
I'm not 100% clear about what this first new moon is going to call in. Or maybe it's that I don't know what words to use quite yet. Maybe I need a bigger post-it note. Or a smaller one.
Or a stickier one.
There's something about not feeling as ready or as sure.
But opening anyway.
There's something about feeling time as the first blank page in a really fancy journal and wanting to make sure I say the right thing.
And writing anyway.
Trust your magick, even if it feels small. Even if it feels quiet.
I will trust my magick too. Because even though it's simple, it comes back to remind me of how far I've come — and how much I've called into my life.
Cycle after cycle.
Year after year.
Note after note.
Word after word.
***
Starting February 2021…
FB Event: https://www.facebook.com/events/3492442740882009