With ten kids, we've seen our share of kid-friendly movies. Once-a-week movie night can become a challenge with mixed ages, so here's my list of 52 movies to meet your seasonal needs and hit that sweet spot that lets the older and the younger eat popcorn and enjoy in peace.  Why?  Because everyone loves lists and I got to hear the do-de-do-do-do-do-dah-do-dah, the sound of joy before the movie starts!
January
1) Superman (the Christopher Reeve Version)
2) Over the Moon
3) The Last Unicorn
4)  Fiddler on the Roof
5)  The Peanuts Movie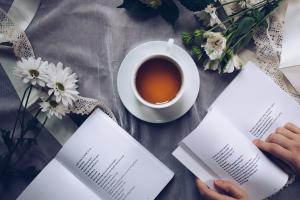 This is my obligatory picture since I haven't figured out all the bugs of posting photos and apparently I must have a featured photo to post.  I am a writer and blogger of words and this is the best I could do after an hour of frustration.
February
6)  Groundhog Day
7)  Princess Bride
8) The Court Jester
9)  The Fantastic Mr. Fox
March
10) The Sound of Music
11) The Prince of Egypt
12)  The Quiet Man
13)  The Secret of the Kells
14)  Ben Hur
April
15) The Miracle Maker
16) The Lion, the Witch, and the Wardrobe
17)  Singing in the Rain
18) Fantasia 2000
May
19) Galaxy Quest
20) Book of Life
21) Peter Rabbit
22) The Lego Movie
23) The Magnificent Seven
June
24)  E.T.
25)  Hidden Figures
26) Back to the Future
27) Mary Poppins
July
28) Independence Day
29) Mitchells vs Machines
30) Harry Potter and the Sorcerer's Stone
31)  The Sandlot
August
32) The Music Man
33)  Ella Enchanted
34)  Lilo and Stitch
35)  Muppets Most Wanted
36) A League of Their Own
September
37) Rudy
38) Angels in the Outfield
39) Akeelah and the Bee
40) Les Miserables
October
41) October Sky
42) Spirited Away
43) Something Wicked This Way Comes
44) Coraline
November
45) My Fair Lady
46) Knives Out
47) Paddington
48) Home Alone
December
49)  A Christmas Story
50)  Klaus
51) A Christmas Carol
52) It's A Wonderful Life
Obviously, there are more than this list.  I left out any movie with an R rating and the original Starwars trilogy, Rogue One, Startrek and Lord of the Rings (the original Peter Jackson Masterpiece), A Little Princess and the series Over the Garden Wall, all of the Marvel movies and most of the Disney stuff.  Please suggest additional films in the combox if you like.