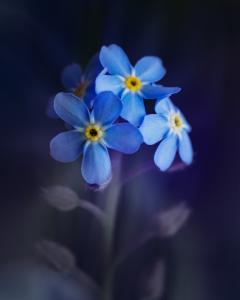 Dear Mom,
Thank you.   I know as your first born, I got to teach you that love requires sacrifice, and a heart willing to be pierced over and over again –and that was just with my first six months of life.   Raising me meant learning to pour yourself out, to not count the hours, and in some cases, to celebrate each drawn breath.   My brothers and sisters added to that lesson, but I got to pound out the basics first.
My own children, likewise are a school of that reality –that love is sacrifice.
Love does not count hours. Love does not count cost. Love pours out, and rushes to pour out whenever pain is revealed.
Case in point:  In prior years, there would be details, but as my children have aged, I decided specifics are not necessary to discuss the bigger points that come from being a mom of many, including teens and young adults.
This past week was rough.  There were lots of struggles on multiple fronts. Those not involved in the struggle, expressed frustration that the ones struggling received an outpouring of lavishness. We were killing the fatted calf.
We kept doing.  They slowly grasped the outpouring was not a reward, but a manifestation of reality.  Love pours out, gushing when someone is suffering.  It's ever present like oxygen, but goes into overdrive when there is need.  The others came to understand that if it were them, we would do the same.   The extra oxygen is necessary to keep the soul alive, to help the soul get past the hard breathing involved in hurt.  When the storm of the weekend passed, the ones who needed the extra, recognized what had been given.  If it hadn't been, they would have remembered that too, and the storm would have raged on.
Today at mass, I sat looking at the crucifix, at Christ pouring Himself out all the way past the hurts, the distractions, all the ways in which we ignore or take His love for granted.  He knows we are always in the storm.  He is in the storm with us.  He hopes, when we come to the end of life, we remember who weathered us through every storm.  We will recognize what has been given.
Love done well, is both undenyable and so ever present, it feels like baseline and invisible.  Of course one would want to do this.  How could one not?  It's love.   The flip side of this reality is love always contains that component of sacrifice which seems romantic from the outside or after the fact but is absolutely wrenchingly hard in the moment.
The crucified Christ had to endure all the moments up to and including death and burial to bring about salvation, and none of those moments, even knowing the end in mind and the outcome, were easy, but were willingly endured.
Love is sacrifice, and every breath of sacrifice, every moment when it hurts to do so, when it would be so much easier to be angry or give up, willed.  God on the cross, willed every moment to stay there, and even left the wounds in His ressurection so we would know, this is what love looks like, wholey holy, but the holes remain.   Healed, fully restored, but with none of the reality removed.  The sins forgiven, the sins absolved, but the obligation on our parts, to give mercy in response to mercy given, to love in response to love given, to give everything, because all of our everything, mirrors but is always less than, the everything God gave.
Motherhood is learning to surrender the body, mind, heart and will to loving another for the rest of all time.  It's learning to be willing to climb onto that cross and hold on for the rest of life.   All love is this, but today is Mother's day.   Motherhood is learning to be like Mary, to do all of it, all the time, for all of your life, and the credit, the honor, the consequence shall only really be known after.   We will have to go through it.
Motherhood is also the response of every maternal heart, an initial "yes," followed by every yes afterwards, that in retrospect becomes, "How could I not?"