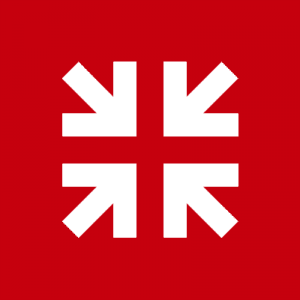 This is the website for a ministry started by Pastor John Piper. Pastor Piper stepped down from his church in March of 2013 but has continued to pump out books, articles, videos, sermons and podcasts, etc. Their tag line, and perhaps John Pipers most well-known quote, is "God is most glorified in us when we are most satisfied in Him".
Even if you thumbs-down the theology behind Christen Hedonism, this website is a wealth of gospel centered information and does a fantastic job at answering deep theological questions with practical applications. Certainly a great resource for any believer.
One of my personal favorite applications of this website is the daily devotionals they offer.
Much of the content on this website should be required reading for all seminary students. This site has links to 1000's of articles, MP3s and books on almost any imaginable subject matter. While most content here is reformed in nature, it carries content from various sources and backgrounds. They refer to themselves as "a free directory of theology". There is something for everyone here. I particularly like their focus on the classics.
Yet, perhaps the best feature of this web page is the "Free eBooks" page. It offers eBooks in .mobi (kindle) and ePub formats. A quick scan of their eBook page and you will find content from authors and theologians like A.W. Pink, B.B. Warfield, Kim Riddlebarger, John Owen, John Calvin, C. H. Spurgeon, and more.

This is a ministry that's desire is "to assist others in their understanding of God, scripture, salvation, and other spiritual topics." They do this through a simple, yet effect, question and answer format. Due to the dialog setup of the website, the answers and content is generally concise and not recommended for study.
Yet, it's the concise nature of this site that is its selling point. Sometimes you need a quick answer to get you pointed in the right direction. Think of it like the launching pad for a rocket of study that's headed into the deep space theology. Ok, so that's a dumb analogy. But, I think you get the point.
This is a pretty well-known site. In fact, if you have ever Googled a bible verse it's likely you ended up here. They offer passage look ups, key word searching, many translations, audio bibles, and more. I have found this site to be exceptional if I need to compare how translations handle a phrase or word in the bible. I don't just mean English translations; you can read scripture in numerous languages from around the globe.
I know you have always wanted to know how write John 3:16 in Tamil Bible: Easy-To-Read-Translation:
3:16 ஆம்! தேவன் இவ்வுலகினைப் பெரிதும் நேசித்தார். எனவே தனது ஒரே குமாரனை இதற்குத் தந்தார். தேவன் தன் மகனைத் தந்ததால் அவரில் நம்பிக்கை வைக்கிற எவரும் கெட்டுப்போகாமல் நித்திய ஜீவனைப் பெறுவர்.
Last, but certainly not least this is the website of the ministry started by R.C. Sproul. Like many of the other sites on this post, there is an abundance of faith-based resources to help all Christians grow in their faith and knowledge. It supports content from teachers like R.C Sproul, Albert Mohler, Sinclair Ferguson and more.
One highlights of this site is their $5 Friday specials. Each Friday they offer excellent resources for only $5. I have seen normally priced items of $40 or more on sale for $5. Yet still there are countless free resources.
Other ministries within Ligonier include the Tabletalk Magazine, Renewing Your Mind Broadcast, RefNet, and The Reformation Study Bible (A personal favorite).
What are some of your favorite Christian websites?