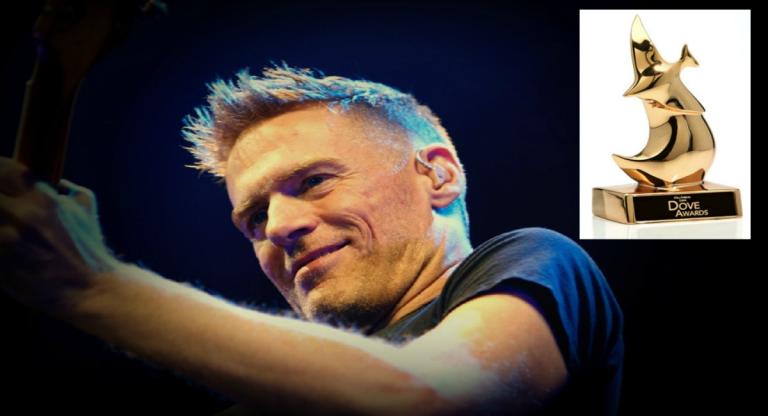 NASHVILLE, TN – Earlier this week, The Dove Awards committee announced that they will be presenting secular singer/songwriter Bryan Adams with a Lifetime Achievement Dove Award. Bryan Adams is best known for his string of 80's and 90's hits that include "The Summer of '69" and "(Everything I do) I Do It For You".
Mr. Adams responded to the announcement in an interview with Charisma Magazine that he was surprised about the Award and had no idea churches had been using his songs for worship purposes.
"When I heard, I had to Google what the Dove Awards even were" laughed singer/songwriter Bryan Adams. "Then, to learn that churches had been using my songs for decades floored me. I wrote these songs about girlfriends, one-night stands, and my wife, but certainly not God."
Despite Mr. Adams being unaware of the popularity of his songs in the Christian community, he has developed a cult-like following and seen a spike in album sales. There are even several Spotify Playlist dedicated to Bryan Adams' Worship.
Some of the most commonly used Bryan Adams' songs in worship include:
(Everything I do) I Do It For You
Please Forgive Me
Heaven
Take Me Back
You've Been a Friend to Me
This Side of Paradise
One World, One Flame
Something To Believe In
Never Let Go
All For Love
"While I may not be a Christian, who am I to say that they can't use the songs in church? I am a man of the people. Everything I do, I do it for the fans, ya know? In fact, in light of this award, I am working with my record label on releasing a worship album compilation. I hope to accompany this with some tour dates. I have been in touch with a man called Carman about joining me on tour. Apparently, he was big in the 90's, like I was. It should be huge!" added Mr. Adams.
His "worship" album is scheduled to be released in the fall to coincide with Dove Award Ceremony and will be called (The Gospel) Cuts Like a Knife.
Photo Attribution:Photo Source; CC 2.0