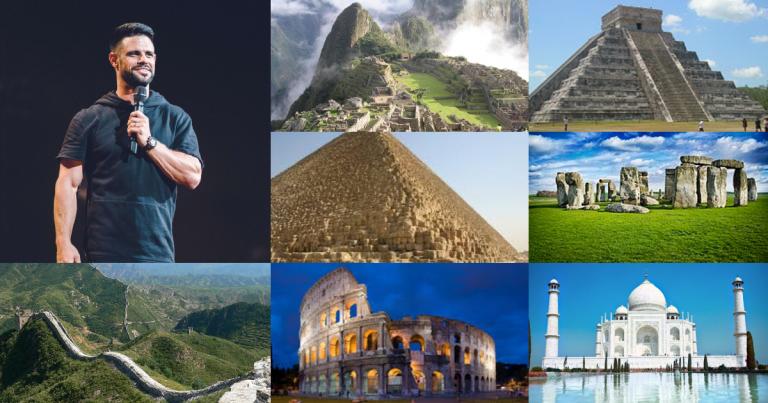 MATTHEWS, NC – After years of confounding researchers, theologians, and scientists, the question of how pastor Steven Furtick actually graduated from The Southern Baptist Theological Seminary is being officially installed as the 8th Wonder of the World. He will join such other world marvels as the building of The Pyramids and the original purpose of Stonehenge.
"I've studied all the essays, papers, and tests and I'm still no closer to understanding this mystery than when I started," commented one scientist. "How one man can engage in years of solid, reformed theological teaching only to become, well, what he has become, is a true enigma."
The Southern Baptist Theological Seminary is distinctly recognized as a theologically conservative and Calvinistic school. Its courses and degree programs are renowned for their rigorousness and thoroughness. The school consistently produces some of the most respected theological scholars of our day. Steven Furtick's teaching, however, exemplifies no such characteristics.
Unlike other World Wonders that often took hundreds of years and much manpower, Steven Furtick is but a single young man. Researchers hope that by elevating Steven Furtick's case to be an official Wonder, he will draw the needed attention of intellectuals around the globe.
"Mass exposure is the only hope we've got to cracking this megalomania code. If the global community of researchers can start working on this now, I'm hopeful we might start getting some answers by 2150. However, I worry that might be too late…"
President of SBTS, Dr. Albert Mohler, when asked to comment on the report replied tersely, "Sorry, I'm just not!"
Although Steven Furtick was unable to be reached, as he was reportedly busy "taking selfies at gym," his publicist later informed us that Mr. Furtick responded to the news by saying, "You do the natural. Trust God for the super. Enjoy the journey because the destination is a mirage."