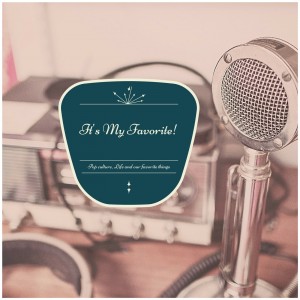 Hey everyone,
Not going to lie: it's been a week. Work, school and home life have been busy, and the general insanity of our world right now has really robbed me of a lot of energy and will to write.
It's a shame, because I have some really good stuff on deck for you. One new series I want to write and one Oscar-related miniseries of articles, and I'm hoping that starting this weekend those will start posting. And in the weeks ahead I'm going to really be jumping into the reviewing pool again hardcore. So rest assured (or be warned, depending on your outlook): new content is coming. It's just been…well, it's been a heck of a way to start the year, right?
But it hasn't been a totally fallow period. Not only have I been watching some really great stuff, but constant readers will recall that I'm part of a monthly podcast, "It's My Favorite." This podcast has been going on for about two years as of this month and I feel we've just begun hitting our stride. So I wanted to make sure you had the opportunity to listen to what Matt, Beth and I have been up to with our most recent episodes…embedded right in this post so you don't have to go searching!
The first up is our "Classic Flavor," which is our typical monthly pop culture hour. I was really excited to check out Amazon's "Sneaky Pete," and it's a show I can definitely recommend you look up when you get a chance. We also get into a bit of a discussion about graphic novels and the SyFy series "The Magicians." It's a fun episode, and if you're a pop culture fan, it's definitely worth a listen, especially if you're looking for some new items to consume.
And just recently, we started doing monthly "Scoop Du Jour" episodes. These episodes replaced our monthly movie clubs and allow us just to pick a topic and talk about it for an hour or so. Previous episodes have dealt with holidays like Halloween and Christmas, but this first Scoop du Jour of 2017 took a bit of a serious turn.
We recorded on Jan. 20, the day of President Trump's inauguration and the episode gave us a chance to talk about some of our fears of a Trump presidency as well as ways we're trying to stay positive in this new year. I waited a week to post it and I have to be honest: I was initially worried it was too pessimistic. Now I wonder if we sound too naive. Regardless, it was our desire to do an episode that really provided a chance to talk about our fears and encourage our listeners to fight back and find the bright side. I'm really proud of it.
I hope you enjoy these episodes. Recording them with Matt and Beth is one of the highlights of my month and I'm looking forward to ways we can make this even better in 2017. Please feel free to subscribe or follow our Facebook group!
Like I said, there's going to be some good content coming in the next few days and weeks. Thanks for listening and reading, and we'll be talking movies again really shortly!
–CW