This morning I needed a word of encouragement from the Lord.  All of Scripture is surely encouraging words but when I feel down I often turn to the Psalms.  The book of Psalms is filled with cries and pleas for help from the one that can give help and mercy, God.  I wish that I could say that I always turn to God whenever I need help or strength but far too often, I try to handle things and problems in life in my own power and in my own strength.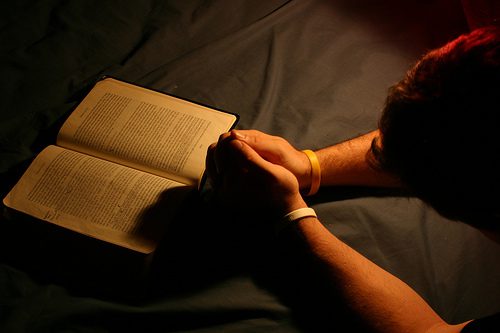 My Favorite Psalms
To Pray Through
Well this morning I opened up my Bible to some of my favorite sections in the book of Psalms.  Psalms 120-134 is a collection of very short Psalms that are so meaningful to me.  I love these specific Psalms for 2 reasons, First, I get to see and feel the anguish that the writer is feeling when bringing a petition or request to God.  Reading these passages seems to put you right in the pain that the writer is feeling.  Secondly, I love these Psalms because they all offer great words of strength and reminders of how God loves us and blesses us even when we are unworthy of such blessings.  I say all of that to bring you to Psalm 130 which says,
Psalm 130:1-4 Out of the depths I cry to you, O LORD; O Lord, hear my voice.  Let your ears be attentive to my cry for mercy. If you, O LORD, kept a record of sins, O Lord, who could stand? But with you there is forgiveness."
This is a cry for help.  A pleading for mercy.  We can feel the distress in reading these words.  This is prayer filled with emotion and a pleading to God to help.  After the initial cry for help, there is an acknowledgement that we are so unworthy.  Verse 3 says, "If you…kept a record of sins…who could stand?"  The writer of this Psalm has come to grips with how unworthy he is.  He knows that we all fall short every day and that is why we cry out to God for mercy because we do not want justice.  None of us really wants justice for the deeds of our life because we are all sinful people.  We fall short all the time.    Romans 3:10 says, "None are righteous, no not one."  That thought comes out clearly in this passage from Psalms when the writer says that none of us could stand up to a true test of justice.  The final verse I listed above ends on such a note of hope.  "With you (God) there is forgiveness."  In other words, there is hope.  There is restoration.  There is encouragement.
Crying Out in Prayer
I needed to hear that word of encouragement from the Lord today.  Maybe you do too.  If you are feeling down today or feel like you don't know where to turn to next, turn to God and cry out to him.  One way to cry out to God is to pray through Scripture.  Maybe that is a new idea to you. Praying though scripture is as simple as it sounds; you are simply using the scripture to guide, shape, and give language to your prayers. Now when you begin to pray through scripture you will notice that the things you pray about (your job, your relationship, your faith, your life…) will probably remain the same.  But what will change will often be in how you pray about those things.  Just like my example above brought me to a reminder that God is filled with mercy and that all He gives me is undeserved because I am not worthy.
So how do you pray through scripture? Well as you probably have guessed, it begins with the Bible, and a great place to start is in the book of Psalms.  Once you find a passage that brings meaning to you, I suggest you take maybe a verse or two and read them and then pray your own specific request to God by using the words of Scripture.  Allow God to speak to you today by reading and praying through His word.  You will be encouraged by it.
Blessed by God's mercy,
Pastor Daryl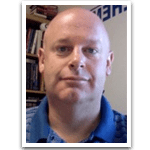 Daryl Evans has been pastor at First Baptist of Fairbury since April 2008. He and his wife, Deanna have been married since June 1993. Daryl graduated from Philadelphia Biblical University in 2003, and received his MDIV from Trinity Evangelical Divinity School in 2007. Daryl loves golf, biking, and especially being with his family. Daryl believes strongly in the importance of discipleship and small group ministry, which was evident in the life of Jesus during His earthly mission. Daryl is also a writer at website What Christians Want To Know.
photo credit: Photo-Fenix.com via photopin cc