James 4:7 "Submit yourselves therefore to God.  Resist the devil, and he will flee from you."
There is always a way out.  Sometimes it may feel like we have no way out of situations but God never allows us to be boxed in.  He always provides a way to resist temptations that Satan puts in our path.  You may sometimes feel that a temptation is too overpowering for you to bear, but that's a lie from Satan. God will not permit any temptation that you could not overcome. However, you must do your part too by practicing biblical methods for defeating temptation.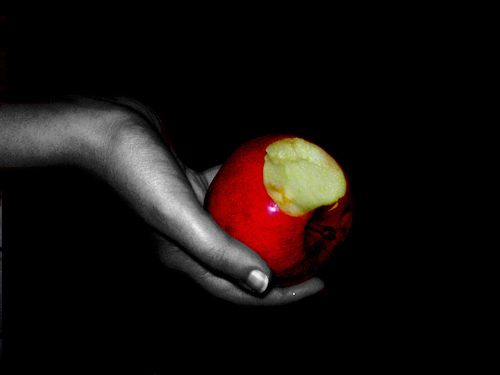 Turning From Temptation
First and foremost, you want to refocus your attention on something besides the temptation. It may surprise you that nowhere in the Bible are we told to "resist temptation." We're told to "resist the devil," and that is very different (James 4:7).  Temptations will come upon all of us.  Even Jesus was tempted by Satan.  It is not a sin to be tempted but how we handle our temptations will either lead us to sin or will make our faith stronger.  If we pass the test and resist sinning our faith will grow.
I remember talking with a young person that had just gone through a traumatic experience in which they fell into sin.  There was a clear-cut choice of doing the right thing or giving into the temptation and doing the wrong thing.  Unfortunately, in this case the wrong choice was made that left lasting consequences.  This person was tearful and accepted responsibility for their actions but they seemed more concerned with the consequences that resulted from this sin than the actual sin.  When I asked them why they decided to commit this sinful act, this person simply said, "because I wanted to do it."  They knew right from wrong and simply gave into the temptation.  Satan is very clever and looks for the best way to make us fall.
Temptation always begins with a thought; the quickest way to neutralize its allure is to turn your attention to something else. Don't fight the thought, just change the channel of your mind and get interested in another idea. This is the first step in defeating temptation. The battle for sin is won or lost in your mind. Whatever gets your attention will get you. That's why Job said,
"I have made a covenant with my eyes; how then could I gaze at a virgin?" (Job 31:1).
Resisting the schemes of Satan is not easy.  If you feel safe and secure in one area, watch out, that is often where you will be tempted.  However, there is some good news.  The book of James talks about trials and temptations and says,
"consider it pure joy, my brothers, whenever you face trials of many kinds, because you know that the testing of your faith develops perseverance." (James 1:2-3)

James says that we have joy when we are tested.  If we fail the test, we will not grow but if we pass the test our faith will grow stronger.  Maybe today you are facing a trial and you know what you need to do.  Do it.  Don't give in to the schemes of the devil and let him get a foothold on your faith and your life.  Make the right choice and win this battle for the Lord.  The rewards are eternal.
In Christ,
Pastor Daryl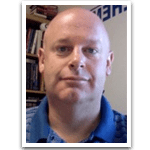 Daryl Evans has been pastor at First Baptist of Fairbury since April 2008. He and his wife, Deanna have been married since June 1993. Daryl graduated from Philadelphia Biblical University in 2003, and received his MDIV from Trinity Evangelical Divinity School in 2007. Daryl loves golf, biking, and especially being with his family. Daryl believes strongly in the importance of discipleship and small group ministry, which was evident in the life of Jesus during His earthly mission. Daryl is also a writer at website What Christians Want To Know.

photo credit:
~Aphrodite
via
photopin
cc