Romans 3:23 For all have sinned and fall short of the glory of God  
The topic of discipleship and building relationships is one that is always close to my heart.  Making disciples was very important to Jesus as was evidenced by His example during His earthly ministry.  Jesus poured His life into 12 ordinary men and showed them what it means to be a follower of Jesus.  One of my favorite books on discipleship is "The Cost of Discipleship" which is written by Dietrich Bonhoeffer.  I had read this book years ago but I just began re-reading this great book (I would highly recommend it).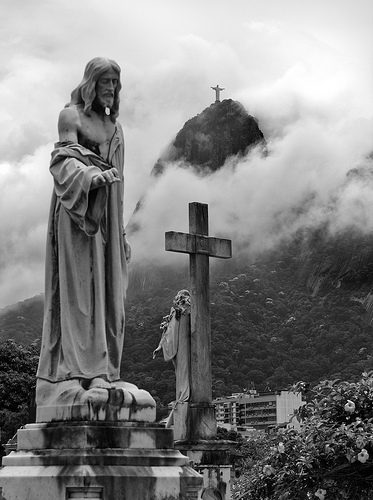 What is Biblical Discipleship?
Many people seemed confused or at the very least unsure about the topic of discipleship.  What does it mean to be a disciple?  Am I a disciple?  Or maybe, what does it mean to be a follower of Jesus Christ?  These questions seem easy or simple on the surface. Bonhoeffer's book talks directly to these questions with great honesty and clarity.   It is not my intent to summarize his book but there is one main thought that comes up over and over again in this book.  This thought was once again convicting and very humbling for me. Bonhoeffer so beautifully explains that grace given to us from Jesus is not cheap or easy but oh so very costly.  Let me explain.
One of the most quoted part of the book deals with the distinction that Bonhoeffer makes between "cheap" and "costly" grace. But what is "cheap" grace? In Bonhoeffer's words:  "cheap grace is the preaching of forgiveness without requiring repentance, baptism without church discipline.  Communion without confession. Cheap grace is grace without discipleship, grace without the cross, grace without Jesus Christ."
Or, even more clearly, it is to hear the gospel preached as follows: "Of course you have sinned, but now everything is forgiven, so you can stay as you are and enjoy the consolations of forgiveness." The main problem with this type of thinking is that it contains no demand for discipleship.  To just ask forgiveness without repenting of sin is clearly not an idea that comes from the Bible.  Repentance has a meaning of stopping what you are doing, turning from it and following the words of Jesus.  It is not enough to just say you were sorry and then keep on sinning. Romans 3:23 says, "For all have sinned and fall short of the glory of God."  That needs to be understood but it is not enough to just realize that we are sinners.
Another article you might be interested in from the Christian Crier blog on Patheos: 7 Powerful Bible Names of God
What is Costly Grace
In contrast to this is costly grace:  "costly grace confronts us as a gracious call to follow Jesus, it comes as a word of forgiveness to the broken spirit and the contrite heart. It is costly because it costs a man his life, and it is grace because it gives a man the only true life."  This thought is more in line with Jesus and His teachings.  This type of grace shows that we have that 'broken spirit' or contrite heart.  It is asking forgiveness and being ready to turn away from our sin and live a victorious life.  In Ephesians 2:8-9, Paul says, "For by grace you have been saved  through faith. And this is not your own doing; it is the gift of God, not a result of works,  so that no one may boast."  Those 2 verses begin us in our understanding of the costly grace that Bonhoeffer talks about.  Of course we will never obtain perfection until the return of Christ.  However, the point is that true followers of Christ will embrace the entire gospel message of Jesus.  These thoughts are far different than what we hear in the world today.
My prayer is that these words will make you stop and think a little.
Humbly,
Pastor Daryl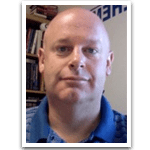 Daryl Evans has been pastor at First Baptist of Fairbury since April 2008. He and his wife, Deanna have been married since June 1993. Daryl graduated from Philadelphia Biblical University in 2003, and received his MDIV from Trinity Evangelical Divinity School in 2007. Daryl loves golf, biking, and especially being with his family. Daryl believes strongly in the importance of discipleship and small group ministry, which was evident in the life of Jesus during His earthly mission. Daryl is also a writer at website What Christians Want To Know.