Do you have difficulty in knowing how or what to pray? Do what many have done before, and pray back the Scriptures to God.
Confession of Sin
One of the top Bible verses to use in prayer, and particularly in praying for forgiveness, is found in Psalm 51. This may be one of the greatest prayers of repentance in the Bible. Apparently, this psalm was written by David not long after Nathan called him out as committing adultery and conspiracy to have Bathsheba's husband, Uriah the Hittite, murdered. This was so that David could cover up his adulterous affair with a pregnant Bathsheba…pregnant with David's child, and end up marrying Bathsheba. One thing about the Bible…it reveals the biblical characters, warts and all, but it also shows how much grace God gives to the repentant sinner. This is why David cried out to God in prayer, "Have mercy on me, O God, according to your steadfast love; according to your abundant mercy blot out my transgressions. Wash me thoroughly from my iniquity, and cleanse me from my sin" (Psalm 51:1-2). David prayed, "Purge me with hyssop, and I shall be clean; wash me, and I shall be whiter than snow" (Psalm 51:7), and that's what happens. A person receives Jesus' own righteousness. The Apostle said it was "For our sake he made him to be sin who knew no sin, so that in him we might become the righteousness of God" (2 Cor 5:21), and why the psalmist cried out to God, "Create in me a clean heart, O God, and renew a right spirit within me" (Psalm 51:1). And that's exactly what God does for those who repent and believe.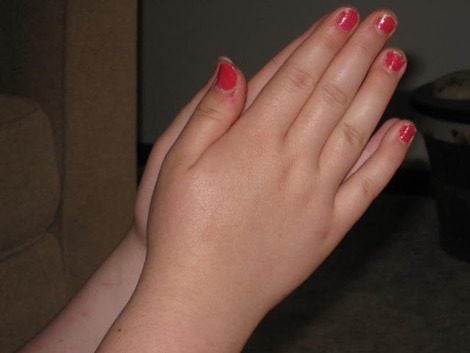 Praise and Thanksgiving
My 84 year old mentor once told me that most people seem to forget praising God and giving Him thanks in their prayers. They are only praying for themselves, their own needs, and their own situation, but there are praise and thanksgiving prayers throughout the Bible, and the best time to pray these prayers is when you're in trouble! Praise Him in your storm! Many of the psalms were written as praise and worship songs, but they were written while they were experiencing great difficulties. Psalm 7 is a good example. The psalmist writes, "I will give to the Lord the thanks due to his righteousness, and I will sing praise to the name of the Lord, the Most High" (Psalm 7:17). We should give God thanks for the many blessings He's given us through Christ, but also praise God for the great majesty and power He has. Nehemiah prayed, "You are the Lord, you alone. You have made heaven, the heaven of heavens, with all their host, the earth and all that is on it, the seas and all that is in them; and you preserve all of them; and the host of heaven worships you" (Neh 9:6). That puts God in a class all by Himself, and why the author of Hebrews wrote, "I will tell of your name to my brothers; in the midst of the congregation I will sing your praise" (Heb 2:12). Daniel said, "I prayed to the Lord my God and made confession, saying, "O Lord, the great and awesome God, who keeps covenant and steadfast love with those who love him and keep his commandments, we have sinned and done wrong and acted wickedly and rebelled, turning aside from your commandments and rules" (Dan 9:4-5).
Times of Trouble
If there is any place to run for refuge during the troubles and trials of this world, it is to the Bible. There you can find solace in the Scriptures, and read the words of Jonah when you are in your own fish's belly. Jonah said, "I called out to the Lord, out of my distress, and he answered me; out of the belly of Sheol I cried, and you heard my voice" (Jonah 2:21). We might be in a hard situation because of bad choices we've made, or by doing what we knew was wrong, so in times of distress, we might have to ask God to "forgive us our sins, for we ourselves forgive everyone who is indebted to us" (Luke 11:4), and once again ask God to, "Make your face shine on your servant; save me in your steadfast love" (Psalm 31:6)! If you're in a hard place right now, cry out, "O LORD, deliver my life; save me for the sake of your steadfast love" (Psalm 6:4). With God, you can be brutally honest, and admit to God that "after I had turned away, I relented, and after I was instructed, I struck my thigh; I was ashamed, and I was confounded, because I bore the disgrace of my youth" (Jer 31:9). God is more than willing to forgive if we are willing to confess. Confession is a good place to start when you've hit rock bottom due to some bad choices, and the promise is the same for us as it was for the ancient kings of Israel, that "you shall fear the Lord your God, and he will deliver you out of the hand of all your enemies" (2 Kings 17:9). We know just as the psalmist does, that not a few, but "Many are the afflictions of the righteous, but the Lord delivers him out of them all" (Psalm 34:19). Use these Bible verses for times when you are out of options. When you've done all you can, all you can do is give it to the Lord.
Conclusion
I believe God wants us to pray back the great prayers of the Bible, and these Bible verses are those you can use in prayer for asking for God's forgiveness; for praising Him and giving Him thanks for the manifold blessings through Christ; and when you are in a place where you can do no more and it is up to God to act now.   If you know of someone else who might benefit from these Scriptures, why not share them right now?
Article by Jack Wellman
Jack Wellman is Pastor of the Mulvane Brethren Church in Mulvane Kansas. Jack is a writer at Christian Quotes and also the Senior Writer at What Christians Want To Know whose mission is to equip, encourage, and energize Christians and to address questions about the believer's daily walk with God and the Bible. You can follow Jack on Google Plus or check out his book Teaching Children the Gospel available on Amazon.