God places a high value on godly virtues, so here are the top 13 Bible verses about virtue as found in Scripture.
Second Peter 1:5-7 For this very reason, make every effort to supplement your faith with virtue, and virtue with knowledge, and knowledge with self-control, and self-control with steadfastness, and steadfastness with godliness and godliness with brotherly affection, and brotherly affection with love.
A virtuous person is one who has high moral standards, and acts with integrity, honesty, and morality, and importantly, even when no one is looking. The Apostle Peter tells us we are to "make every effort" to supplement our "faith with virtue," meaning it doesn't come naturally, even for Christians. Notice that Peter puts virtue before knowledge, but virtue with self-control leads to godliness. This godliness allows God to love others through us.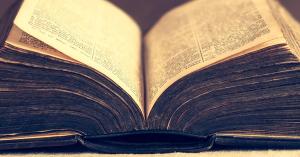 Proverbs 10:9 Whoever walks in integrity walks securely, but he who makes his ways crooked will be found out.
When the Bible mentions "walk" or "walking," it is referring to a lifestyle, so whoever lives with integrity in life can rest assured they'll walk securely. There's a lot more damage that can be done be telling a lie than telling the truth, even to one's own heart. This means, we must keep our promises, or not make them in the first place. God "honors those who fear the LORD; who swears to his own hurt and does not change" (Psalm 15:4).
Philippians 4:8 Finally, brothers, whatever is true, whatever is honorable, whatever is just, whatever is pure, whatever is lovely, whatever is commendable, if there is any excellence, if there is anything worthy of praise, think about these things.
One way I can get rid of that "song in my head" is to replace it with another, so in this sense, when we're thinking bad or negative thoughts, it's time to dwell on virtuous things…things that are honorable, pure, lovely, commendable, and excellent. It's still up to us to make every effort to "think about these things."
Proverbs 31:10-11 An excellent wife who can find? She is far more precious than jewels. The heart of her husband trusts in her, and he will have no lack of gain.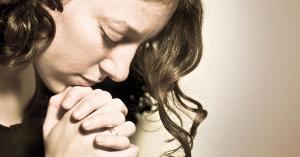 To the question, "Who can find" an excellent wife," I can honestly say I have a virtious wife. Perfect? Of course not, but a godly woman who "opens her hand to the poor and reaches out her hands to the needy" (Prov 31:20). With my own eyes I have seen her as "She opens her mouth with wisdom, and the teaching of kindness is on her tongue" (Prov 31:26). Her value is far above that of rubies because "a woman who fears the Lord is to be praised" (Prov 31:30b).
Galatians 5:22-23 But the fruit of the Spirit is love, joy, peace, patience, kindness, goodness, faithfulness, gentleness, self-control; against such things there is no law.
These are natural by-products of the Holy Spirit. These are godly virtues that we cannot produce of ourselves (John 15:5), and these virtues (love, joy, peace, patience, kindness, goodness, faithfulness, gentleness and self-control) are in great demand today.
Proverbs 11:3 The integrity of the upright guides them, but the crookedness of the treacherous destroys them.
By saying "The integrity of the upright guides them," we could understand that to mean, what they know they must do, they do. Whatever is right guides their decision making. If you know the right thing to do and manage to do it, the consequences will provide a straighter path in life, and one that's straighter is decidedly safer than one that's crooked. That's the treacherous way, and that way destroys many.
James 5:12 But above all, my brothers, do not swear, either by heaven or by earth or by any other oath, but let your "yes" be yes and your "no" be no, so that you may not fall under condemnation.
Anything more than "Yes" seems to be an attempt to prove that we mean it. If we swear by something that we have no control over, that cannot guarantee something will or won't happen. Swearing to do something only puts a person at risk for humiliation when they fail to do it…even though they "swore on their mother's grave." A simple yes or no will suffice…and it's better than trying to add stipulations to it.
First Chronicles 29:17 I know, my God, that you test the heart and have pleasure in uprightness. In the uprightness of my heart I have freely offered all these things, and now I have seen your people, who are present here, offering freely and joyously to you.
This writer has a clean conscience. That's more difficult to have when you know God knows the heart (1 Sam 16:7), but clearly, we can't fool God. He tests our hearts, but not so He'll find out anything new about us, but so we'll find out new things about us! One thing we know, God is pleased by the righteous virtues of His people. Of course, they're not sinless or perfect, but they're striving to live a virtuous life.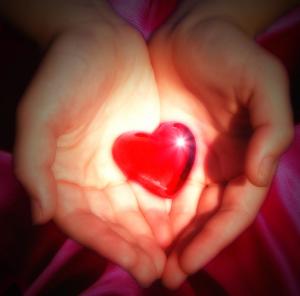 Proverbs 19:1 Better is a poor person who walks in his integrity than one who is crooked in speech and is a fool.
Riches can't help us walk in integrity any more than poverty can, so walking in integrity has nothing to do with a person's social or financial status. A poor person will do far better in life walking in integrity, in this life and at the judgment, than a rich one will do who walks in his or her own way.
Psalm 41:11-12 By this I know that you delight in me: my enemy will not shout in triumph over me. But you have upheld me because of my integrity, and set me in your presence forever.
God upholds those who walk in integrity. Integrity is even more important in this world with all the corruption there is, so the psalmist sees God's righteous hand will uphold him throughout life. God also sees His children as being set "in your presence forever," or as if, it's as good as done.
Romans 5:7-8 For one will scarcely die for a righteous person—though perhaps for a good person one would dare even to die— but God shows his love for us in that while we were still sinners, Christ died for us.
I can remember many heroic accounts of someone giving their lives for another or for several people, but I cannot remember someone volunteering to die; even willingly, for someone who's an known enemy. That's the virtuous love of God that doesn't give enemies what they deserve (God's wrath), but what they need (love, forgiveness). Those are virtues we should endeavor to live.
John 8:46 Which one of you convicts me of sin? If I tell the truth, why do you not believe me?
Who could accuse Jesus of any sin? No one could because He was without sin. Jesus asked the crowds of self-righteous Jews, "Which of you convicts me of sin?" Here was their chance to accuse Jesus of sin, publically, but they were silent in their accusations about Him because He did no sin, and there was no other way that we could be redeemed by God than "with the precious blood of Christ, like that of a lamb without blemish or spot" (1 Pet 1:19). It took His perfection to save us.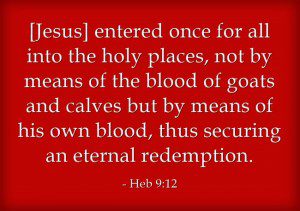 Luke 23:4 Then Pilate said to the chief priests and the crowds, "I find no guilt in this man."
Pontius Pilate understood that there was "no guilt in this man," Jesus Christ. The Son of God was virtuous in every way possible, and Pilate knew that there was no reason to have Him crucified, but rather, Pilate knew the Jews were jealous of Him (Matt 27:18). Even so, Pilate gave into the near-to-riot crowds and had the sinless Son of God put to death.
Conclusion
If you liked these Bible verses about virtue, I hope you'll share them with your friends. The virtues that the Bible speaks about, and those generated by the Holy Spirit, are like water to a dying and thirsty world. Without these virtues, Christians would be just like the world, but if we have one virtue above others, let it be our love, for it is by our love for one another that the world will know we are His disciples (John 13:34-35).
Article by Jack Wellman
Jack Wellman is an ordained elder of the Brethren Church and a Pastor and Prison Minister in the State of Kansas, but also a writer at Christian Quotes and What Christians Want to Know which address questions about the Bible, and a published author of four books. He also plants ministries like jail/prison ministries and nursing home ministries, and other evangelistic activities.  Check out his book, Teaching Children the Gospel available on Amazon.