Here is what I consider 5 of the most powerful prayers in the entire Bible with commentary with why I believe they are.
A Prayer of Repentance – Psalm 51
Right after Nathan the Prophet told David that God was going to punish him for his adultery and murder of Bathsheba's husband Uriah, David wrote Psalm 51 which may be the greatest prayer ever written about repentance. David cries out to God "Have mercy on me, O God, according to your steadfast love; according to your abundant mercy blot out my transgressions. Wash me thoroughly from my iniquity, and cleanse me from my sin" (Psalm 51:1-2). He acknowledges first and foremost that his sin is against God (51:4) and pleads with God "Purge me with hyssop, and I shall be clean; wash me, and I shall be whiter than snow" (51:7) and for God to hide His "face from my sins, and blot out all my iniquities. Create in me a clean heart, O God, and renew a right spirit within me" (51:9-10). He asks God "Cast me not away from your presence, and take not your Holy Spirit from me. Restore to me the joy of your salvation, and uphold me with a willing spirit" (51:11-12). David never feared losing his salvation but wanted the joy of his salvation restored, which is only possible when we confess our sins and God is then faithful and just to forgive us of them all (1 John 1:9).
Nehemiah's Prayer for Jerusalem – Nehemiah 1
When Nehemiah heard reports that the walls of Jerusalem were broken down and the gates were destroyed by fire (Neh 1:3) he "sat down and wept and mourned for days, and I continued fasting and praying before the God of heaven" (1:4) and then prayed to God " let your ear be attentive and your eyes open, to hear the prayer of your servant that I now pray before you day and night for the people of Israel your servants, confessing the sins of the people of Israel, which we have sinned against you. Even I and my father's house have sinned" (1:6). Nehemiah openly confessed to God that Israel "acted very corruptly against you and have not kept the commandments, the statutes, and the rules that you commanded your servant Moses" (1:7). Nehemiah was praying secretly to God because he was about to go before the king and ask him to allow him to return to Jerusalem and rebuild the city which is why he prayed "give success to your servant today, and grant him mercy in the sight of this man" (1:11b) of which he spoke about King Artaxerxes.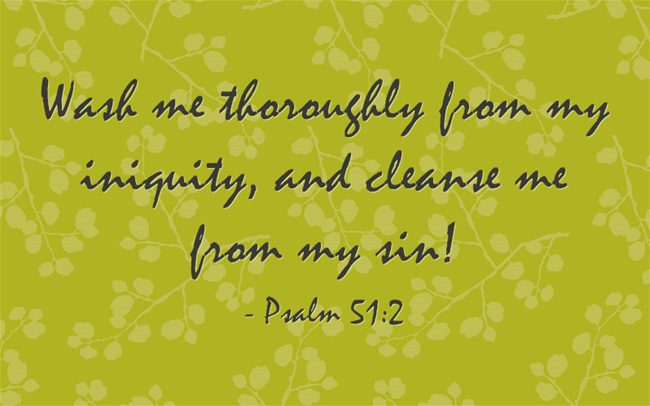 Hannah's Prayer of Praise – 1st Samuel 2
Hannah was afflicted because she was childless and "her rival used to provoke her grievously to irritate her, because the Lord had closed her womb" (1st Sam 1:6) so "She was deeply distressed and prayed to the Lord and wept bitterly" (1st Sam 1:10) "And in due time Hannah conceived and bore a son, and she called his name Samuel, for she said, "I have asked for him from the Lord" (1st Sam 1:20). This inspired Hannah to write one of the most powerful praise prayers ever recorded in the Bible. In 1st Samuel 2:1a she says "My heart exults in the Lord" and "There is none holy like the Lord: for there is none besides you; there is no rock like our God" (1st Sam 2:2). She praises God saying "The Lord makes poor and makes rich; he brings low and he exalts. He raises up the poor from the dust; he lifts the needy from the ash heap" (1st Sam 2:7-8a) and that "He will guard the feet of his faithful ones" (1st Sam 2:9a). During the time of her greatest need, God is faithful and answers her which is why Hannah gives God all due honor, glory, and praise in this prayer of praise.
Jonah's Prayer of Desperation – Jonah 2
When Jonah was in the belly of a great fish, it seems that he knew that he was going to die and this caused a great desperation in him and brought him to pray a great prayer for deliverance. In Jonah 2:1 he says "I called out to the Lord, out of my distress, and he answered me; out of the belly of Sheol I cried, and you heard my voice" because God had cast him "into the deep, into the heart of the seas, and the flood surrounded me; all your waves and your billows passed over me" (2:3). Seeing that he was about to die he pleaded with God saying "The waters closed in over me to take my life; the deep surrounded me; weeds were wrapped about my head" (2:5) "yet you brought up my life from the pit, O Lord my God" (2:6b). He then praises God for His deliverance saying "When my life was fainting away, I remembered the Lord, and my prayer came to you, into your holy temple" (2:7) and "I with the voice of thanksgiving will sacrifice to you; what I have vowed I will pay. Salvation belongs to the Lord" (2:9). This prayer of desperation moves from being in great peril to being in great praise because God had heard and answered his prayer.
Moses Prayer of Mediation – Exodus 32
When Moses was about to come down off the mountain, Israel had already fallen into idolatry and God told Moses that "They have turned aside quickly out of the way that I commanded them. They have made for themselves a golden calf and have worshiped it and sacrificed to it and said, 'These are your gods, O Israel, who brought you up out of the land of Egypt" (32:8) and because of this God said "my wrath may burn hot against them and I may consume them, in order that I may make a great nation of you" (32:10). This caused Moses to intercede on behalf of Israel and in praying to God he said "O Lord, why does your wrath burn hot against your people, whom you have brought out of the land of Egypt with great power and with a mighty hand? Why should the Egyptians say, 'With evil intent did he bring them out, to kill them in the mountains and to consume them from the face of the earth'? Turn from your burning anger and relent from this disaster against your people" (Ex 32:11-12). Moses stood in the gap for Israel saying "Remember Abraham, Isaac, and Israel, your servants, to whom you swore by your own self, and said to them, 'I will multiply your offspring as the stars of heaven, and all this land that I have promised I will give to your offspring, and they shall inherit it forever" (Ex 32:13). As a result of Moses' mediatory prayer "the Lord relented from the disaster that he had spoken of bringing on his people" (Ex 32:14) showing that God hears and answers the prayers of those who are His own.
Conclusion
I am sure you can think of other great prayers of the Bible but the point is that God will hear and answer our prayers in times of repentance, in times of great need, in times of desperation, in times of praise, and in times of mediation. We are so blessed to have a God that not only hears our prayers but also answers them in many powerful ways one of which is very important in 1st John 1:9 "If we confess our sins, he is faithful and just to forgive us our sins and to cleanse us from all unrighteousness."
Article by Jack Wellman
Jack Wellman is Pastor of the Mulvane Brethren church in Mulvane Kansas. Jack is also the Senior Writer at What Christians Want To Know whose mission is to equip, encourage, and energize Christians and to address questions about the believer's daily walk with God and the Bible. You can follow Jack on Google Plus or check out his book Blind Chance or Intelligent Design available on Amazon.