Why are we commanded to give God praise? Does God need our praise?
Does God Need Us?
Can God get by without us? Yes! God doesn't need us but we do need Him. If God needed anything, would He tell us? God says "If I were hungry, I would not tell you, for the world and its fullness are mine" (Psalm 50:12) for "Who has a claim against me that I must pay? Everything under heaven belongs to me" (Job 41:11). Since "The earth is the LORD's, and everything in it, the world, and all who live in it" (Psalm 24:1) why would God need us? He doesn't, but He does seek those today who will worship Him in Spirit and in truth. Jesus said the time has come "when the true worshipers will worship the Father in spirit and truth, for the Father is seeking such people to worship him" (John 4:23) but He needs nothing from us at all. It is only by His good pleasure that He invites us to come to Him through His Son, Jesus Christ (John 6:44) and so we should feel compelled to worship Him out of gratitude because His Son came to die for us, therefore He is more than worthy of our praise.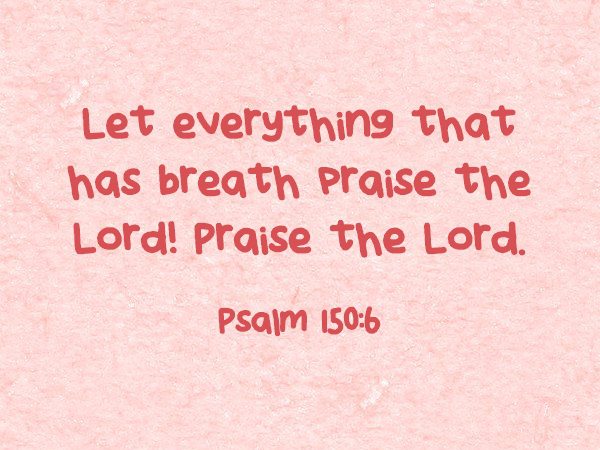 Compelled to Praise
The Scriptures invite us into the intimate worship of God. Sometimes it is done corporately by the Body of Christ the Church and sometimes it is done privately in one's own so-called prayer closet. Moses told the nation of Israel who had been rescued from the severe bondage inflicted by the Egyptians "He is your praise. He is your God, who has done for you these great and terrifying things that your eyes have seen" (Duet 10:21). After a time where God delivered David from harm, he wrote "For this I will praise you, O Lord, among the nations, and sing praises to your name" (2nd Sam 22:50) and so we too should "Sing to him, sing praises to him; tell of all his wondrous works" (1st Chron 16:9). The praise of ancient Israel must have been impressive as "the Levites, of the Kohathites and the Korahites, stood up to praise the Lord, the God of Israel, with a very loud voice" (2nd Chron 20:19). Can you even imagine what that must have sounded like?
Glad to Praise
Christians ought to be the most joyful people on the planet because God sent Jesus to die for them and they should be more than glad to give Him praise. The psalmist writes "I will give to the Lord the thanks due to his righteousness, and I will sing praise to the name of the Lord, the Most High" (Psalm 7:17) and saying again "I will be glad and exult in you; I will sing praise to your name, O Most High" (Psalm 9:2). The psalms are a great place to find things to praise God for and so "call upon the Lord, who is worthy to be praised, and I am saved from my enemies"(Psalm 18:3) so I too ask you to "Sing praises to the Lord, O you his saints, and give thanks to his holy name" (Psalm 30:4). The Apostle John wrote "Worthy is the Lamb who was slain, to receive power and wealth and wisdom and might and honor and glory and blessing" (Rev 5:12) and again he writes "You are worthy, our Lord and God, to receive glory and honor and power, for you created all things, and by your will they were created and have their being" (Rev 4:11).
Conclusion
Does God need our praise? No, He needs nothing from us but He is worthy of our praise and soon we will hear "every creature in heaven and on earth and under the earth and on the sea, and all that is in them, saying: "To him who sits on the throne and to the Lamb be praise and honor and glory and power, for ever and ever" (Rev 5:13), saying "Amen! Praise and glory and wisdom and thanks and honor and power and strength be to our God for ever and ever. Amen" (Rev 7:12)!
Article by Jack Wellman
Jack Wellman is Pastor of the Mulvane Brethren church in Mulvane Kansas. Jack is also the Senior Writer at What Christians Want To Know whose mission is to equip, encourage, and energize Christians and to address questions about the believer's daily walk with God and the Bible. You can follow Jack on Google Plus or check out his book Teaching Children the Gospel available on Amazon.