Here are seven Bible verses that I hope will help those who feel underappreciated.
First Corinthians 12:22-23 "On the contrary, the parts of the body that seem to be weaker are indispensable, and on those parts of the body that we think less honorable we bestow the greater honor, and our unpresentable parts are treated with greater modesty."
Paul wrote the most uncomely parts have the greater honor… and we are all "the body of Christ and individually members of it" (1st Cor 12:27) and there is no unnecessary part of Christ's body in the church. If you are there, then you have a gift or gifts and you can contribute your time, talent, and treasure to help others. There is not one member of the Body of Christ that is unimportant.
Psalm 103:11-14 "For as high as the heavens are above the earth, so great is his steadfast love toward those who fear him; as far as the east is from the west, so far does he remove our transgressions from us. As a father shows compassion to his children, so the Lord shows compassion to those who fear him. For he knows our frame; he remembers that we are dust."
These two verses, and in fact, all of Psalm 103 should make you realize that God cares for you so much. What human relationship could speak of a love that is as far above the earth as the heavens is, which by the way is about ten miles (to the first heaven where the highest clouds reach)? Then, God takes our sins and removes them as far as the east is from the west, which by the way never meets (like north and south do at the equator). He is a compassionate Father, remembering that we're simply dust!
First Timothy 4:12 "Let no one despise you for your youth, but set the believers an example in speech, in conduct, in love, in faith, in purity."
When people start judging others by the standard of their age, then they are not judging someone rightly. We can't judge anyone by their age because some who are younger are sometimes more mature than those who are older, so the Apostle Paul reminds Timothy to not let anyone despise him because of his age. All he must do is to live in such a way that he silences his critics.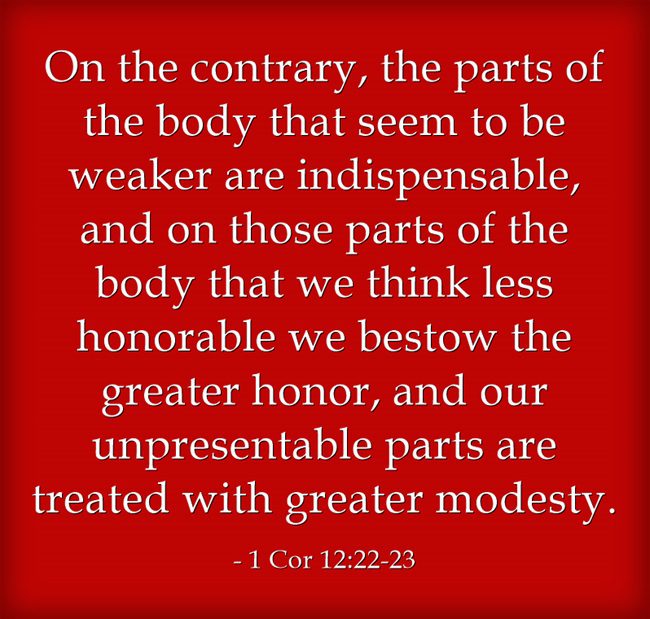 Romans 5:6-8 "For while we were still weak, at the right time Christ died for the ungodly. For one will scarcely die for a righteous person—though perhaps for a good person one would dare even to die— but God shows his love for us in that while we were still sinners, Christ died for us."
When God looks about on the earth, He is not able to find even one who is righteous (Rom3:10-12) for all of us fall far short of God's glory (Rom 3:23) so we have to examine God's love for us in that while we were still His enemies, He died for us. Incredibly, Jesus died for the ungodly, wicked sinners, and enemies of God. One might die for a righteous person but the truth is, no one is. Do you feel unappreciated now knowing that God died for you while you were still separated from God by your sins (Isaiah 59:2)? I was in this same situation.
Genesis 12:3 "I will bless those who bless you, and him who dishonors you I will curse, and in you all the families of the earth shall be blessed."
I understand that this was written to Abraham and his children, the nation of Israel, but we are more than Abraham's children; we are the children of God. God has blessed us with every spiritual blessing (Eph 1:3) and the greatest of course is eternal life through Jesus Christ (Acts 4:12).
First John 3:16 "By this we know love, that he laid down his life for us, and we ought to lay down our lives for the brothers."
Since Jesus laid down His life voluntarily for us who didn't deserve it, we should feel compelled to lay down our lives for our brothers and sisters in Christ. It might not mean we have to literally lay down our lives and die for them but laying down our lives in the sense that we pray for, serve, and give of ourselves for others. That is, we lay down our own life's interests for the interests of others.
Luke 12:7 "Why, even the hairs of your head are all numbered. Fear not; you are of more value than many sparrows."
This tells me that every single detail about me, God already knows and knows more about me than I do. This also tells me that there is no "small stuff" to God for a human hair is the least of things we own but God's got every one of them counted, meaning He's aware of every single thing that's going on in your life, down to the very smallest detail possible.
Conclusion
The Bible is full of people who felt underappreciated or unappreciated and maybe you have too. Do you understand what your future is (Rev 22)? Shouldn't that make enduring the present somewhat easier (Rom 8:18)? Is there anything better on this planet than that which is coming in the kingdom? No, so if you have never repented and trusted in Christ, that is your future too and you won't go unnoticed, left out, or unappreciated anymore. If you're a child of God, He loved you enough to make sure you will enter the kingdom someday through the death of His Son, Jesus Christ.
Article by Jack Wellman
Jack Wellman is Pastor of the Mulvane Brethren Church in Mulvane Kansas. Jack is also the Senior Writer at What Christians Want To Know whose mission is to equip, encourage, and energize Christians and to address questions about the believer's daily walk with God and the Bible. You can follow Jack on Google Plus or check out his book Teaching Children the Gospel available on Amazon.