Are there some things that demons are afraid of?
Casting out all Fear
Satan and his demons know that they only have so much time before they are permanently judged (Rev 20:11) but they also know that they are operating from a standpoint that they've already been defeated as Jesus said in sending out the seventy, "Behold, I have given you authority to tread on serpents and scorpions, and over all the power of the enemy, and nothing shall hurt you" (Luke 10:19). When "The seventy-two returned with joy, saying, "Lord, even the demons are subject to us in your name" (Luke 10:17) but the greatest news wasn't that the demons were subject to them and so they were told, "do not rejoice in this, that the spirits are subject to you, but rejoice that your names are written in heaven" (Luke 10:20). It's still important to note that the demons are subject to them and they have no power over us and neither does Satan therefore, as the Apostle John wrote "There is no fear in love, but perfect love casts out fear. For fear has to do with punishment, and whoever fears has not been perfected in love" (1st John 4:18).
Fear of Jesus
When someone says that I know Christ, I believe it's not as important that they know Him but that He knows them! You see this in the gospels in many places where Jesus says depart from Me for I never knew you (Math 7:23) because the demons know Jesus too as James wrote "You believe that God is one; you do well. Even the demons believe—and shudder" (James 2:19). Someone can say that they know Christ but so do the demons but that certainly doesn't mean they're saved. The greatest or most important question is does He know you! The demons know that they have only a certain amount of time before they are judged and condemned by Jesus Christ which explains why they said to Jesus on one occasion, "Ha! What have you to do with us, Jesus of Nazareth? Have you come to destroy us? I know who you are—the Holy One of God" (Luke 4:34), obviously meaning that they know their time is coming when Jesus finally brings judgment to them (Rev 20:10) as it says elsewhere in Scripture where the demons said of Christ "What have you to do with us, Jesus of Nazareth? Have you come to destroy us? I know who you are—the Holy One of God" (Mark 1:24).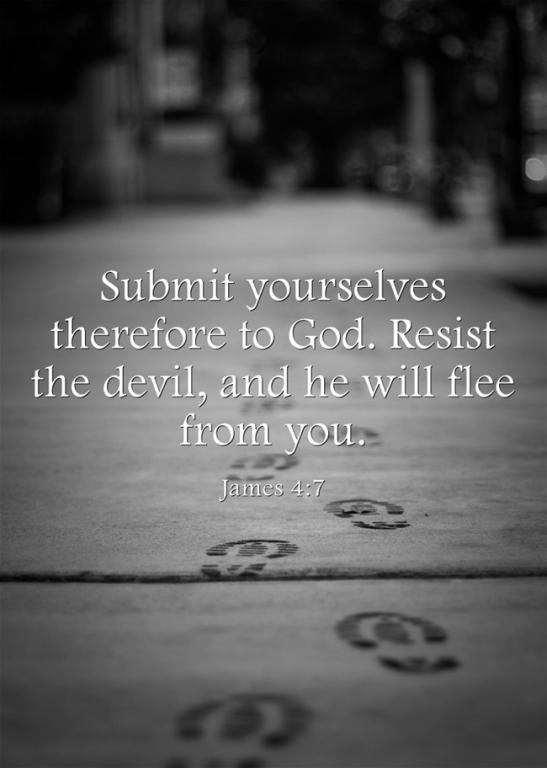 Fear of Prayer
We have no need to fear Satan or the demons because Satan and his demons have been declawed, defanged, and neutered and so the demons tremble at the thought of Christ but I also know that when Christians begin to pray, they are being heard and that they can put on the armor of God and resist the demons and the Devil. We have overcome him (the enemy) as evidenced by the Apostle John writing, "I heard a loud voice in heaven, saying, "Now the salvation and the power and the kingdom of our God and the authority of his Christ have come, for the accuser of our brothers has been thrown down, who accuses them day and night before our God. And they have conquered him by the blood of the Lamb and by the word of their testimony, for they loved not their lives even unto death" (Rev 12:10-11). This shows that it's a done deal; the enemy has been defeated and has no more power over us.
Living in Fear
The author of Hebrews writes from the vantage point of Satan's defeat and his demons are included as he writes "Since therefore the children share in flesh and blood, he himself likewise partook of the same things, that through death he might destroy the one who has the power of death, that is, the devil, and deliver all those who through fear of death were subject to lifelong slavery" (Heb 2:14-15). Jesus Christ Himself has "disarmed the rulers and authorities and put them to open shame, by triumphing over them in him" (Col 2:15) since "Greater is He that is within you than he that is in the world" (1st John 4:4). This means that we no longer have to fear an enemy that has been defeated at the cross. His can only harass believes but he can do no more.
Conclusion
There is no fear for those who are secure in Jesus Christ as He said, "all that the Father gives me will come to me, and whoever comes to me I will never cast out" (John 6:37) and adds, " I give them eternal life, and they will never perish, and no one will snatch them out of my hand. My Father, who has given them to me, is greater than all, and no one is able to snatch them out of the Father's hand" (John 10:28-29). Since none are greater than God, none are a threat to God or to His children and that includes you if you've repented and trusted in Christ. If you have not, whether you know it or not, the Apostle Paul writes that "In their case the god of this world has blinded the minds of the unbelievers, to keep them from seeing the light of the gospel of the glory of Christ, who is the image of God" (2nd Cor 4:4).
Article by Jack Wellman
Jack Wellman is Pastor of the Mulvane Brethren Church in Mulvane Kansas. Jack is also the Senior Writer at What Christians Want To Know whose mission is to equip, encourage, and energize Christians and to address questions about the believer's daily walk with God and the Bible. You can follow Jack on Google Plus or check out his book Teaching Children the Gospel available on Amazon.