Who is Colton Burpo?
Colton Burpo
Colton Burpo is the son of Pastor Todd Burpo, pastor of Crossroads Wesleyan Church in Imperial, Nebraska and he was the three year old boy whose appendix burst and which nearly caused his death. At the time of his near death experience, Colton claims to have seen Jesus riding a rainbow-colored horse and then he said he sat in Jesus' lap. They probably thought it was a dream or something until he began to bring up specific things that they say he could not possibly have known about. That's when his parents believed that he actually did go to heaven. He witnessed his unborn sister who was miscarried by his mother before he was even born, and gave his parents vivid details about his great-grandfather who had died 30 years prior, having never met him. Those were things his parents said that only they could have known about because they had not told Colton about his mother's miscarriage or he'd never seen his great-grandfather or had him described to him by his parents.
Heaven is for Real
If you want a vivid picture of what heaven will be like, you don't need to hear about someone's account of it. All you need do is to read Randy Alcorn's Heaven and his other book, We Shall See God. These books give us great glimpses into the eternal bliss that is coming in the kingdom of God and the magnificent beauty and majesty of the New Jerusalem that will come down out of heaven (Rev 21:1-2). This new city of God will be the dwelling place of the children of God but God will also dwell with them and they (and we who believe) shall see God, face to face (Rev 21:3;22:4). There we will finally meet all of the patriots of old like Abraham, Moses, King David, the Apostle Paul and Peter, but most of all, Jesus Christ Himself. To behold the face of God would be impossible to describe with mere words.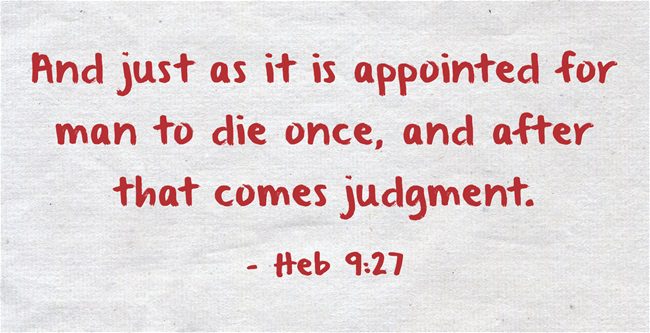 Criticisms
Some of the concerns many have expressed about whether Burpo actually went to heaven or not are a few Scriptures like Hebrews 9:27 which says "And just as it is appointed for man to die once, and after that comes judgment" and since Burpo hadn't died, could he have seen God? The Bible teaches no man can see God and live and we know that Jesus is God (John 1). It's also impossible to verify Burpo's experience against hundreds of other claims where people said they went to heaven and back and some even to hell and back. We must place any story with what's written in Scriptures to see if something is true. We already know heaven is real; hell is real; God's wrath is real; but God's forgiveness is real too. Do we really need to read another book to tell us heaven's real when we already have a book that tells us it is (the Bible)? Jesus once said that no man has ascended up to heaven but only the Son of God Who both ascends and descends (John 3:13). The fact that it says "no man" doesn't mean Jesus was only referring to men. It refers to everyone. No one has ascended up to heaven except Jesus so these round trips to heaven should be viewed with skepticism. These stories make for great books and movies, just like the bestseller Heaven is For Real is, but as I wrote earlier, they are impossible to verify as being 100% authentic.
Conclusion
We don't need a movie or a young boy to convince us that heaven is real because heaven is just as real as God Who sits enthroned in heaven right now. Heaven is really more of a Person than it is a place, although it is that, but nothing makes a place more joyful than whoever is there with you, and in this case, it shall be Christ. We shall see God. Today is the day to decide on believing on Christ (2nd Cor 6:2), if you haven't done so already, because no one knows if they'll even live beyond today. We have no guarantee of that but we do have a promise from God that whoever believes in the Son of God will be saved (John 3:16) but also, and just as true, whoever doesn't believe in Jesus has the wrath of God abiding on them (John 3:36).
Article by Jack Wellman
Jack Wellman is Pastor of the Mulvane Brethren Church in Mulvane Kansas. Jack is also the Senior Writer at What Christians Want To Know whose mission is to equip, encourage, and energize Christians and to address questions about the believer's daily walk with God and the Bible. You can follow Jack on Google Plus or check out his book Teaching Children the Gospel available on Amazon.