Even after the new birth, believers still struggle against the flesh and fall into sin, but how can we help or be helped by accountability partners in overcoming addictions?
Accountable to God
Before anyone is saved, they come to the realization that they are sinners who have the wrath of God abiding on them (John 3:36b), and until they repent and place their trust in Christ, they're accountable to God for our sins. Thankfully, the Spirit of God quickens the sinner to see their need for the Savior, and so they run to the cross, and put their trust in Jesus Christ. The wrath that was due upon them was now placed on Christ and our sins are atoned for, however our sinful nature is not totally destroyed yet. And we cannot possibly overcome any addiction without the help of the Spirit of God. Jesus said we can do nothing without Him (John 15:5), and nothing is not a little something. It is only through Christ that we can do anything, but only because He will strengthen us (Phil 4:13). That means we can do "anything" (within the will of God), and that includes overcoming an addiction. That is always God's will, so to make sure Paul covers everything, He says we can do "anything," and anything includes those powerfully addictive strongholds, but it can be done only "through Christ." There is good news for us though. The Apostle Paul shows us that God is working in His children, writing, "it is God who works in you, both to will and to work for his good pleasure" (Phil 2:13). It's not just you working on "you," but God working "in you" to do His "will and to work for his good pleasure." Thankfully, it's not a solo effort, but we also need our brothers and sisters. We need human accountability partners. Paul wrote that it was Christ Who "has given me strength, that he considered me trustworthy, appointing me to his service" (1st Tim 1:12), but why he prayed for the Ephesians; "that out of his glorious riches he may strengthen you with power through his Spirit in your inner being" (Eph 3:16).
Strength in Weakness
In the ways of the world, victory is determined by strength, but in overcoming sin, God says through Paul, "my power is made perfect in weakness." Therefore I will boast all the more gladly about my weaknesses, so that Christ's power may rest on me" (2nd Cor 12:9). That doesn't mean we're off the hook and don't have to strive to avoid sin. Paul wrote, "Therefore, my beloved, as you have always obeyed, so now, not only as in my presence but much more in my absence, work out your own salvation with fear and trembling" (Phil 2:13). Thankfully God is also working in us (Phil 2:13). Our own work join's with the power of God's Spirit, and the power of God's Word, to change us slowly over time. It's called sanctification and it's never going to be completely finished this side of the veil. It is only after we recognize the need for God's power, God's Word, and God's Spirit, should we look to God's people.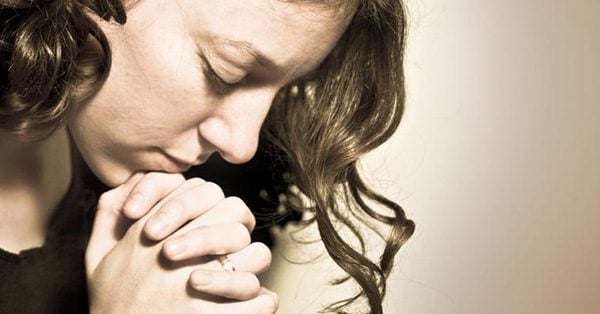 Accountable to one Another
Years of experience and learning the hard way have taught me that one way to overcome a powerful stronghold is to find yourself a trusted, reliable accountability partner. Someone you know well and trust enough to know they won't gossip about the struggle you're going through. It should be someone who promises to tell you the truth and to pray for you and rejoice with you when there's victory over a stronghold. God uses others to come along side of us in our struggle against things that seem impossible break free from. Things like pornography, drugs, gambling, and alcohol. If you want to help your brother or sister who is struggling with a powerful addiction, or you are struggling with one (or more), determine to be or find an accountability partner. An accountability partner should keep in contact with the person every other day, or at least, every few days. And, they should be ready to give an honest account of how the previous days or week went. If you are honest, you might have to tell them how you sinned this week and that you were not faithful to God, however if you (or they) lie about it, that only serves to double their guilt, and now they've added to their guilt by lying about it their failure. Here are a few questions for an accountability partner: "Did God give you victory in an unexpected way? What about your thought life: what's it been like?" Try to go in small measurable amounts of time in overcoming addictions. Make 10 minutes a victory. Rejoice over an hour of being pornography-free. Rejoice that you've not taken a drink yet. Every victory begins with small steps, but rejoice that you or someone else is in the struggle trying to "beat this." That means the Spirit of God is working in that person's life convicting them of this sin.
Journaling
I suggest keeping a private log or journal and writing down how every day went. Was it a good day? Was it a day where there were some victories but also some defeats? Keep a journal if you're battling an addiction to pornography, drugs, alcohol, and whatever else it might be. Date these entries so you can look back and see the growth over time. An accountability partner might call and ask, "Which day was the hardest for you? Do you anticipate a battle this week?" Have them read right out of their journal and tell them to be honest. Tell them how did you dealt with similar temptations and sins in your own life? Tell them about some of your own successes and failures. Be transparent. That gives them hope. If we make ourselves out to be some "super saint" then we're setting an impossible standard, even though Jesus is the true standard. It's biblical to "confess your sins to one another and pray for one another" (James 5:16). Paul wrote about those who were criticizing him "but when they measure themselves by one another and compare themselves with one another, they are without understanding" (2nd Cor 10:12), so pray for the one you're helping, and recognize that if it's not working, they may have to take drastic action, which is just what Jesus taught (Matt 18:8-9). If their addiction is to pornography, get rid of the Internet, or at least put a password-protected filter on it and set it to a "G" rating. By the way, accountability partners must have a good testimony to their life, because how can they be an accountability partner if they're in bondage to some addiction too, so the accountability partner should ask themselves: "Am I living right?" I have a mentor who is a senior pastor and he loves me enough to tell me the truth, even when it hurts, so if you're needing help, ask yourself, "Who is it you respect, trust, and think well of?" He or she might be right under your nose.
Conclusion
It does not show a weakness to confess your addiction to a doctor. There is a good chance he or she can help you, but ultimately, it is God Who helps us overcome. We will never completely overcome our sins in this life. We might eliminate some of the sinful things we used to do, but there is no perfect person after conversion. Thankfully, we have the perfection of Christ (2nd Cor 5:21), but it does help to have your brother or sister pulling for you and praying for you. It's easier when someone's trying to cheer you on. If you seek to be an accountability partner for someone, remember, you are not responsible for their life; we are responsible for the life we live before them. Want to be an accountability partner for someone? Then be willing to ask, "What's your prayer life like? How much time do you spend in the Word? Are you isolated in your walk with Christ? How supportive is your family or do they know about your struggle? Have you grown spiritually over the past week or this month? Have you been able to overcome some sins in the past few years?" These questions can show you care and give them hope.
Article by Jack Wellman
Jack Wellman is Pastor of the Mulvane Brethren Church in Mulvane Kansas. Jack is a writer at Christian Quotes and also the Senior Writer at What Christians Want To Know whose mission is to equip, encourage, and energize Christians and to address questions about the believer's daily walk with God and the Bible. You can follow Jack on Google Plus or check out his book Teaching Children the Gospel available on Amazon.