How can you fight off lust in a world where there's so much sexually explicit images?
Turn
Jesus said "that everyone who looks at a woman with lustful intent has already committed adultery with her in his heart" (Matt 5:48), so how can we possibly do that in a world where there's sexually explicit images just about everywhere you look? It's in public in the way people dress, on the Internet, TV, magazines, newspapers, and just about any place human eyes can see, so how can we keep our hearts from lusting after the images we see in the world? Job gave me an idea how to deal with the lusting eye, and for him, it was turn your heard, or don't look. When we look at something that might make us lust, the best thing to do is to quickly look the other way. For me, it was Job's covenantal eyes, saying, "I have made a covenant with my eyes; how then could I gaze at a virgin" (Job 31:1)? Solomon's wisdom tells us, "Do not desire her beauty in your heart, and do not let her capture you with her eyelashes; for the price of a prostitute is only a loaf of bread, but a married woman hunts down a precious life" (Prov 6:25-26), so if we don't want to desire such beauty to the point of lusting, we should choose to look away. It is just not worth the grief it will bring in ruined or destroyed relationships if we allow ourselves to act on that lust. What enters the eye gate enters the heart. Jesus said, "The eye is the lamp of the body. So, if your eye is healthy, your whole body will be full of light but if your eye is bad, your whole body will be full of darkness. If then the light in you is darkness, how great is the darkness" (Matt 6:22-23)! Just as what goes into the mouth, enters the body, whatever enters they eye gate, enters the heart…and often, finds a home.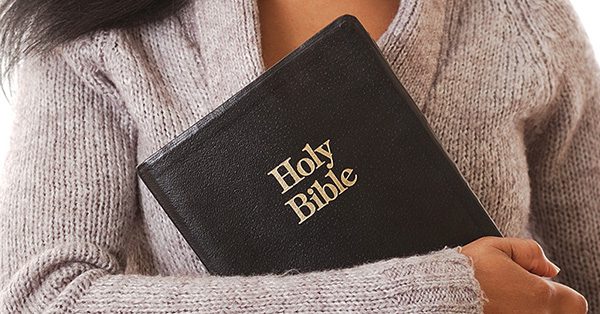 Run
God's will is clearly defined in Scripture, where the Apostle Paul writes, "by the mercies of God, to present your bodies as a living sacrifice, holy and acceptable to God, which is your spiritual worship. Do not be conformed to this world, but be transformed by the renewal of your mind, that by testing you may discern what is the will of God, what is good and acceptable and perfect" (Rom 12:1-2), so "this is the will of God, your sanctification: that you abstain from sexual immorality; that each one of you know how to control his own body in holiness and honor" (1 Thess 4:3-4). Sometimes that abstaining comes in the form of leaving the place or situation where you're tempted. That means we should "flee youthful passions and pursue righteousness, faith, love, and peace, along with those who call on the Lord from a pure heart" (2 Tim 2:22). Several times the Bible says our response to avoiding sin is to run or to flee. For example, Paul writes that we must "Flee from sexual immorality. Every other sin a person commits is outside the body, but the sexually immoral person sins against his own body" (1 Cor 6:18). Don't think you can't be tempted, because "each person is tempted when he is lured and enticed by his own desire. Then desire when it has conceived gives birth to sin, and sin when it is fully grown brings forth death" (James 1:14-15). This is partly why the Apostle Peter wrote, "I urge you as sojourners and exiles to abstain from the passions of the flesh, which wage war against your soul" (1 Pet 2:11), and sometimes why it's best to run when you're tempted.
Read
After a believer has put their trust in Christ, they have just begun the battle…the battle against the flesh. That's something the Apostle Paul was clearly aware of, writing, "For I do not do the good I want, but the evil I do not want is what I keep on doing" (Rom 7:19). Even after conversion, we all still sin (1 John 1:8, 10), so we must "Put to death therefore what is earthly in you: sexual immorality, impurity, passion, evil desire, and covetousness, which is idolatry" (Col 3:5), but what can help us do that, besides run from temptation and turn our eyes away? How can you turn away from or run from your imagination? The psalmist gives us sage advice by writing, "I have stored up your word in my heart, that I might not sin against you" (Psalm 119:11). In effect, the psalmist is saying he memorized Scripture so that he might not sin against God. The seemingly insignificant word "that" in this verse, is the hinge on which the door of the Word of God turns and slams the door on temptation shut. Hiding God's Word in our hearts gives us ammo for times when we need to resist temptation. For Job, it was turning his eyes away when he looked at a woman. For others, it was running as fast as they can, but the Word of God has power (Isaiah 55:11; Rom 1:16; 1 Cor 1:18), and we need God's power, which are found in His Spirit and in His Word. That's because, "all that is in the world—the desires of the flesh and the desires of the eyes and pride in possessions—is not from the Father but is from the world" (1 John 2:16).
Conclusion
The best way to avoid lusting and temptation, which can carry us away into sin, is to immediately look away from anything that tempts you; remove yourself from a tempting situation; and hide God's Word in your heart, because God's Word has power where we do not (Rom 1:16; 1 Cor 1:18), and we need to tap that power in order to fight the temptation to lust, which could lead to a sin of sexual immorality.
Article by Jack Wellman
Jack Wellman is Pastor of the Mulvane Brethren Church in Mulvane Kansas. Jack is a writer at Christian Quotes and also the Senior Writer at What Christians Want To Know whose mission is to equip, encourage, and energize Christians and to address questions about the believer's daily walk with God and the Bible. You can follow Jack on Google Plus or check out his book Teaching Children the Gospel available on Amazon.