The Bible speaks about casting our crowns before the Lord, but what are these crowns and who gets them?
Crowns for Believers
The Bible mentions crowns that believers will receive at Christ's return, but what are the crowns mentioned in the Bible, and what crowns are given to each believer, and for what reason? Of course, we are not seeking the kingdom for crowns, but for His righteousness, so we do not seek the crown but the King of the kingdom, and pursue His righteousness first and foremost (Matt 6:33), so His righteousness must come first. It is not their own righteousness, or self-righteousness, because God will not accept that, and besides, none are righteous outside of Christ. The righteousness of Christ is given to those who have trusted in Christ. The Apostle Paul says it was "For our sake he made him to be sin who knew no sin, so that in him we might become the righteousness of God" (2 Cor 5:21), so unless you have Jesus' very own righteousness, you cannot even be in the presence of God after death, or at Christ's return, however, the invitation to eternal life is open to all. The free gift of eternal life (Eph 2:8-9) comes with Jesus' own reassuring words: "I am the resurrection and the life. Anyone who believes in me will live, even after dying and everyone who lives and believes in me shall never die. Do you believe this" (John 11:25-26)? Everyone must ask themselves that question. Do you believe? Your answer determines your eternal state.
The Imperishable Crown
Most scholars believe there is a crown called, "the imperishable crown," and one that the Apostle Paul mentioned to the church at Corinth, asking, "Do you not know that in a race all the runners run, but only one receives the prize? So run that you may obtain it. Every athlete exercises self-control in all things. They do it to receive a perishable wreath, but we an imperishable" (1 Cor 9:24-25). Paul and most of his Corinth audience understood what a perishable crown was, having seen or heard of the crown given to athletes in the ancient Olympic Games. These were perishable wreaths that would only last a day or so before they withered away, but the crown for those who have trusted in Christ will be imperishable. Today, everything in this universe is subject to decay, and someday will perish. The Apostle Peter wrote, "Since all these things are thus to be dissolved, what sort of people ought you to be in lives of holiness and godliness, waiting for and hastening the coming of the day of God, because of which the heavens will be set on fire and dissolved, and the heavenly bodies will melt as they burn! But according to his promise we are waiting for new heavens and a new earth in which righteousness dwells" (1 Pet 3:11-13). The new heavens and the new earth come just prior to the coming of the New Jerusalem out of heaven (Rev 21:1-3). Like the kingdom itself, the imperishable crown is eternal.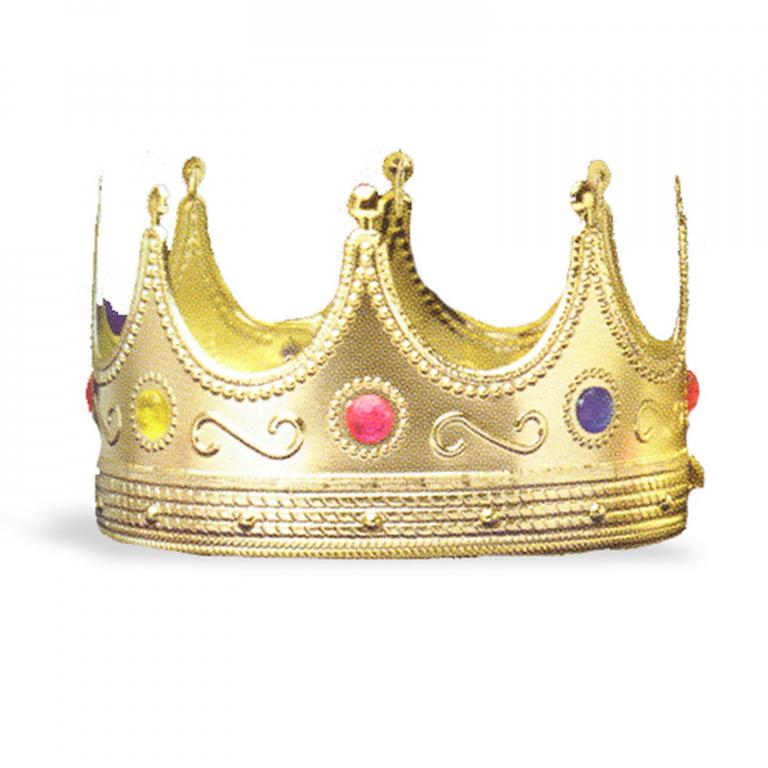 The Crown of Rejoicing
The crown of rejoicing is another crown that is given to believers, and the reference is 1 Thessalonians 2:19 where the Apostle Paul wrote, "For what is our hope or joy or crown of boasting before our Lord Jesus at his coming? Is it not you?" Later, in the Book of Philippians, Paul also writes that we are to "Rejoice in the Lord always; again I will say, rejoice" (Phil 4:4), and why shouldn't we? We've been redeemed, and so, "Let the redeemed of the LORD say so, whom he has redeemed from trouble" (Psalm 107:2). Undoubtedly, the "twenty-four elders, clothed in white garments, with golden crowns on their heads" (Rev 4:4) would be rejoicing at the appearance of the Lord of Glory as they fell at His feet to worship Him (Rev 4:9-12).
The Crown of Righteousness
The so-called crown of righteousness is taken from Paul's second epistle to Timothy, where Paul wrote at the time of his impending death, "Henceforth there is laid up for me the crown of righteousness, which the Lord, the righteous judge, will award to me on that day, and not only to me but also to all who have loved his appearing" (2 Tim 4:8). If you are one of those who long for his appearing, then this crown may be given to you. Not all believers will be filled with joy at His appearing. The Apostle John wrote "that when he appears we may have confidence and not shrink from him in shame at his coming.  If you know that he is righteous, you may be sure that everyone who practices righteousness has been born of him" (1 John 2:28-29), so some indeed may shrink back in shame at His appearance in shame for dereliction of duty (Matt 25:35-36; 28:19-20; James 1:27). Whoever shrinks back from him at His appearing, obviously doesn't love His appearing in the same way that the Apostle Paul described it in 2 Timothy 4:8.
 "Henceforth there is laid up for me the crown of righteousness, which the Lord, the righteous judge, will award to me on that day, and not only to me but also to all who have loved his appearing" (2 Tim 4:8).
The Crown of Glory
Today, it's possible today for believers in Christ to have the Spirt of glory abide on them. Let me explain. The Apostle Peter wrote, "If you are insulted for the name of Christ, you are blessed, because the Spirit of glory and of God rests upon you" (1 Pet 4:14), and who wouldn't want that!? In the very next chapter, Peter writes, "And when the chief Shepherd appears, you will receive the unfading crown of glory" (1 Pet 5:4). Even though this was written to the elders, there is good reason to believe that those who serve in the church will also receive this crown, possibly even those who serve in the nursery who have the next generation under their care. In fact, the faithful ones who most people don't' notice, may outstrip us all at the judgment seat of Christ, but all can receive the Spirit of glory today. Most of us will never face severe persecution like our brothers and sisters around the world do, but that suffering does generally make a person long for Jesus' appearing even more, however, the better we have it here, the less likely we might be to be living with eager expectation at the revelation of the Son of God.
The Crown of Life
Some believe the crown of life is for those who have been martyred for their faith, but this may not always be the case. The reference to the crown of life comes partly from the Book of Revelation, where the Apostle John wrote, "Do not fear what you are about to suffer. Behold, the devil is about to throw some of you into prison, that you may be tested, and for ten days you will have tribulation. Be faithful unto death, and I will give you the crown of life." This crown is for martyrs, however, it may also be for those who have lost family, friends, jobs, home, and just about everything else in life, for their faith. That still happens around the world, but most of us have never experienced that kind of persecution. If you've been publically ridiculed for your faith, been called just about every name you can think of, and the things people say or write about you are intentionally cruel, you may not be a martyr, but you are being tested. James also mentions the crown of life in James 1:12, writing, "Blessed is the man who remains steadfast under trial, for when he has stood the test he will receive the crown of life, which God has promised to those who love him."
Conclusion
At the end of this age, "the twenty-four elders fall down before him who is seated on the throne and worship him who lives forever and ever. They cast their crowns before the throne, saying, the twenty-four elders fall down before him who is seated on the throne and worship him who lives forever and ever. They cast their crowns before the throne, saying, 'Worthy are you, our Lord and God, to receive glory and honor and power, for you created all things, and by your will they existed and were created'" (Rev 4:10-11). They may cast their crowns before the Lord because all credit is given to Him (John 15:5), but they will have to pick them up again, because someday it will be said of the children of God, God has "made us a kingdom, priests to his God and Father, to him be glory and dominion forever and ever. Amen" (Rev 1:16). Others will have authority over five cities, some ten (or more) (Luke 19:17-19), but "those who are wise shall shine like the brightness of the sky above; and those who turn many to righteousness, like the stars forever and ever" (Dan 12:3), and "many of those who sleep in the dust of the earth shall awake, some to everlasting life, and some to shame and everlasting contempt" (Dan 12:2).
Article by Jack Wellman
Jack Wellman is Pastor of the Mulvane Brethren Church in Mulvane Kansas. Jack is a writer at Christian Quotes and also the Senior Writer at What Christians Want To Know whose mission is to equip, encourage, and energize Christians and to address questions about the believer's daily walk with God and the Bible. You can follow Jack on Google Plus or check out his book Teaching Children the Gospel available on Amazon.