There are hundreds of believer's who are participating in the Winter Olympics this year, so here are some Bible verses that might inspire them to do their best.
Qualifying
Most of the Olympic athletes, summer and winter, have had to qualify in their nation's finals to reach the Olympics. They understand that "An athlete is not crowned unless he competes according to the rules" (2 Tim 2:5), so they can see the connection between their competition being in subjection to human authority (Rom 13:1-5), and being obedient to God. They know that "the race is not to the swift, nor the battle to the strong, nor bread to the wise, nor riches to the intelligent, nor favor to those with knowledge, but time and chance happen to them all" (Eccl 9:11), so realizing that things happen for a purpose, even if things don't go as planned, God's sovereignty is still at work (Gen 50:20; Rom 8:28). They understand enough of the Bible to know that "The steps of a man are established by the LORD, when he delights in his way; though he fall, he shall not be cast headlong, for the LORD upholds his hand" (Psalm 37:23-24). It's like Pastor Charles Stanley often says; "Obey God and leave the consequences up to God."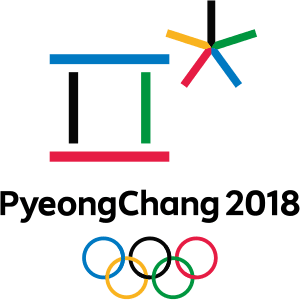 Racing With Purpose
Among the hundreds of Olympic athletes at the Winter Games this year, it's understood that Christian athletes may not be running on foot, but they're still in a race…and it's a race more important than one in the Olympics or winning a gold medal. They understand "that in a race all the runners run, but only one receives the prize? So run that you may obtain it" (1 Cor 9:24), or in their case, they should compete so as to obtain a prize, but that prize is perishable. The race they run first and foremost is toward the kingdom, seeking Jesus and His righteousness (Matt 6:33). For those who have put their trust in Christ, they accept the failures and the medals (if they come), knowing that both serve God's purpose in their life, and both good and bad things always work toward their ultimate good (Rom 8:28). Today, "we are surrounded by so great a cloud of witnesses, let us also lay aside every weight, and sin which clings so closely, and let us run with endurance the race that is set before us" (Heb 12:1). Their audience doesn't just consist of human judges. They know they too shall stand before God and give an account for their life, including every idle word (Matt 12:36
Pressing Ahead
Olympic athletes sometimes train using weights, but once the race is on, all weights are off, but they're more able to "run with endurance the race that is set" before them because they trained with those weights, but for the believer, the weights that weigh us down are those besetting sins which so easily encumber our walk with Christ (Heb 12:1). The years of training have prepared them to endure a long race, whatever race it is, and so most of the Winter Olympic Christian athletes know they "can do all things through him who strengthens" them (Phil 4:13). They know they're racing uphill against the culture, but they still, "press on toward the goal for the prize of the upward call of God in Christ Jesus" (Phil 3:14).
I have fought the good fight, I have finished the race, I have kept the faith.
Finishing the Race
Snowboarder, Kelly Clark knows what it's like to be in the Winter Olympics. She is a four-time Olympian and two-time medalist in the women's snowboarding event. After being led to Christ in 2005, she began to read certain Bible verses with greater interest. Suddenly, verses like Philippians 3:12-13 and Ecclesiastes 9:10 have greater meaning. She could see the significance of verses like Philippians 3:12-13 where the Apostle Paul wrote, "Not that I have already obtained this or am already perfect, but I press on to make it my own, because Christ Jesus has made me his own. Brothers, I do not consider that I have made it my own. But one thing I do: forgetting what lies behind and straining forward to what lies ahead" (Phil 3:13-13). The Olympic athlete always "fought the good fight," and after they "have finished the race," they still "kept the faith" (2 Tim 4:7). Kelly Clark and other Christian athletes took to heart Solomon's sage advice that, "Whatever your hand finds to do, do it with your might" (Eccl 9:10). Even though years of rigorous training take its toll, they know that "they who wait for the LORD shall renew their strength; they shall mount up with wings like eagles; they shall run and not be weary; they shall walk and not faint" (Isaiah 40:31).
Conclusion
Humility might seem out of place at the Winter or Summer Olympics, but the Bible teaches, "Let not the wise man boast in his wisdom, let not the mighty man boast in his might, let not the rich man boast in his riches, but let him who boasts boast in this, that he understands and knows me, that I am the LORD who practices steadfast love, justice, and righteousness in the earth. For in these things I delight, declares the LORD" (Jeremiah 9:23-24). Those who have put their trust in Christ live with the knowledge that "Every athlete exercises self-control in all things. They do it to receive a perishable wreath, but we an imperishable" (1 Cor 9:25), like the Apostle Paul, "I do not run aimlessly; I do not box as one beating the air. But I discipline my body and keep it under control, lest after preaching to others I myself should be disqualified" (1 Cor 9:26-27).
Article by Jack Wellman
Jack Wellman is Pastor of the Mulvane Brethren Church in Mulvane Kansas. Jack is a writer at Christian Quotes and also the Senior Writer at What Christians Want To Know whose mission is to equip, encourage, and energize Christians and to address questions about the believer's daily walk with God and the Bible. You can follow Jack on Google Plus or check out his book Teaching Children the Gospel available on Amazon.