It's such an exciting time waiting for the birth of a baby, so here are some encouraging lessons from the Bible for parents to consider.
Wonderfully Made!
As a parent and now grandparent, I can tell you that there are times when it seems the baby will never come. I can't speak for my wife, but the waiting might be the hardest part of all. When we knew it was about time, it was suddenly as if there wasn't enough time to get us and everything else to the hospital, but we made it. With the technology we have today, we can see the child growing and forming in a way that's never been possible, and after seeing some of the images of children growing in the womb, I agree with the psalmist who wrote, "I praise you, for I am fearfully and wonderfully made. Wonderful are your works; my soul knows it very well" (Psalm 139:14). He understood that God is the Author of Life (Acts 3:15), and knew that God "formed my inward parts; you knitted me together in my mother's womb" (Psalm 139:13). Life is still a miracle, and I can say it was God "who took me from the womb; you made me trust you at my mother's breasts. On you was I cast from my birth, and from my mother's womb you have been my God" (Psalm 22:9-10), but how wonderful the birth of a child is!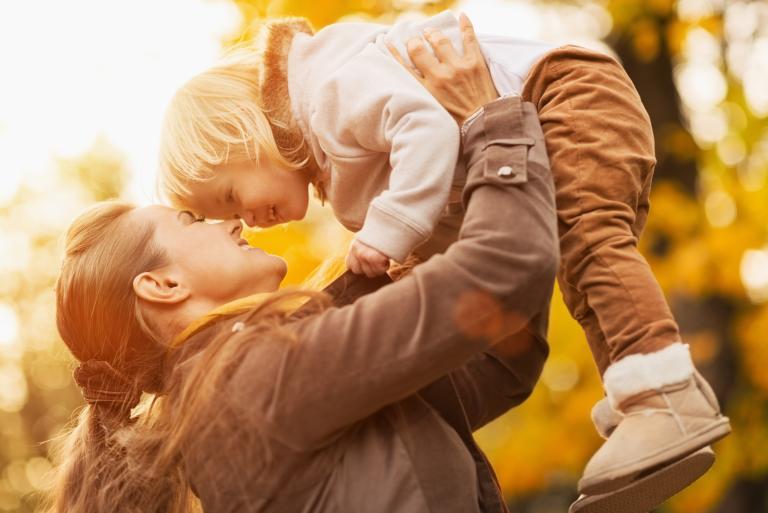 Freed from Anxiety
Babies know nothing about due dates…they come when they're ready to come. All we know for sure is that it will be "in due time," like when "Hannah conceived and bore a son, and she called his name Samuel, for she said, I have asked for him from the Lord" (1 Sam 1:20). The Apostle Paul writes in Philippians 4:6-7, "Do not be anxious about anything, but in everything by prayer and supplication with thanksgiving let your requests be made known to God. And the peace of God, which surpasses all understanding, will guard your hearts and your minds in Christ Jesus." Of course, that's easier said than done when you're entering into labor…a time when new mothers, and yes, new fathers, can become anxious about things, but the way God wants us to deal with anxiety is to pray about it, and mix those prayers with thanksgiving. The kind of peace that comes from God is the only thing that can guard our hearts and minds. Any mother can tell you that, "When a woman is giving birth, she has sorrow because her hour has come, but when she has delivered the baby, she no longer remembers the anguish, for joy that a human being has been born into the world" (John 16:21). Any godly mother understands that "children are a heritage from the LORD, the fruit of the womb a reward" (Psalm 127:3), something that was understood even in ancient times as "when Esau lifted up his eyes and saw the women and children, he said, "Who are these with you?" Jacob said, "The children whom God has graciously given your servant" (Gen 33:5). Parents…are you feeling anxious? Remember, "You keep him in perfect peace whose mind is stayed on you, because he trusts in you" (Isaiah 26:3). Parents are not the only ones to comfort their children because God Himself said; He is as a "mother [Who] comforts, so I will comfort you" (Isaiah 66:13).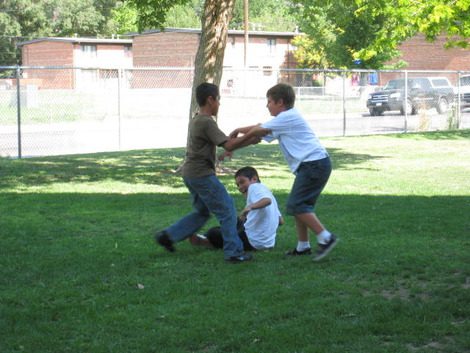 Planned by God
There are no "accidents" as far as God is concerned. Every person has been placed in time and history for God's purpose, so we know that children are intentional, just as Jeremiah wrote, "Before I formed you in the womb I knew you, and before you were born I consecrated you; I appointed you a prophet to the nations" (Jer 1:5). Hannah must have also learned this as she asked the Lord for a child and received one (1 Sam 1:20, 27), and his name would be Samuel. Looking at various Scriptures, we can see that, from God's perspective, life begins at conception. To support that face, the psalmist wrote, "Your eyes saw my unformed substance; in your book were written, every one of them, the days that were formed for me, when as yet there was none of them" (Psalm 139:16), and "Upon you I have leaned from before my birth; you are he who took me from my mother's womb. My praise is continually of you" (Psalm 71:6). Not only did the psalmist know that God is sovereign over his life, he writes that everyone's "days are determined, and the number of his months is with you, and you have appointed his limits that he cannot pass" (Job 14:5). There is "a time to be born, and a time to die; a time to plant, and a time to pluck up what is planted" (Eccl 3:2), and it's not we who decides when someone is born or when someone dies. It is God alone who makes that determination. Because of this, it is my hope that all who have rejected Christ will repent and believe, because "just as it is appointed for man to die once, and after that comes judgment" (Heb 9:27), you must believe in Christ before the judgment (your death or Christ's appearance), because after that…you will face the judgment of God (Rev 20:12-15). That's why today's the best day of all to believe (2 Cor 6:2), since there's no guarantee that tomorrow will ever come.
Conclusion
If you or someone you know is pregnant, please share this with them. It may give them comfort and reassurance they need in a time when there is little comfort to be had, and give them some peace of mind, knowing God is the Author of Life, and that children are a heritage from the Lord. When parents bring up their children in the Lord, they are more likely not to depart from it, and even though its' no guarantee they'll trust in the Lord, train them up anyway, in the way that they should go, but be sure to go there yourself (Charles Spurgeon). I've learned that more is caught than taught, and they will not listen to what I say if my actions drown out my words. Love is about feelings, yes, but more so, love is a verb; just look at the cross (John 3:16).
Article by Jack Wellman
Jack Wellman is Pastor of the Mulvane Brethren Church in Mulvane Kansas. Jack is a writer at Christian Quotes and also the Senior Writer at What Christians Want To Know whose mission is to equip, encourage, and energize Christians and to address questions about the believer's daily walk with God and the Bible. You can follow Jack on Google Plus or check out his book Teaching Children the Gospel available on Amazon.