Everyone that I know has endured a time of grief, so what do you say to a grieving friend when they've experienced a great loss in their life?
Life and Death
Dying is part of living. All things that are born will live and then die, and no one knows exactly when that end will come in most cases. Being human is 100% fatal. Death comes to all (unless Christ appears first), and at best, we can only guess, so what happens when someone is taken away by tragedy or disease, and suddenly you're left speechless before your friend or family member? What do you say to someone who's lost a loved one? Sometimes the best thing to say is nothing at all, only telling them you're sorry for their loss, so if you have a friend or family member who's going through a time of grief right now, please share some of these Bible verses with them in order to give them some comfort. One of the most powerful and comforting verses to share with someone is Revelation 21:3-4 where the Apostle John wrote, "I heard a loud voice from the throne saying, Behold, the dwelling place of God is with man. He will dwell with them, and they will be his people, and God himself will be with them as their God. He will wipe away every tear from their eyes, and death shall be no more, neither shall there be mourning, nor crying, nor pain anymore, for the former things have passed away." That means death will be vanquished forever, and when the saint of God dies, they will live again, according to Jesus' own promise to all who believe (John 11:25-26).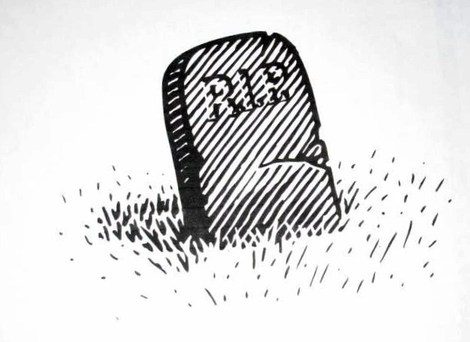 Comforting Others
Decades ago when I lost my older brother, I remembered David's solace in Psalm 34:18 where he writes, "The LORD is near to the brokenhearted and saves the crushed in spirit." Surely none can comfort the crushed like God and heal the brokenhearted like the Lord, so Paul praises God and says, "Blessed be the God and Father of our Lord Jesus Christ, the Father of mercies and God of all comfort, who comforts us in all our affliction, so that we may be able to comfort those who are in any affliction, with the comfort with which we ourselves are comforted by God" (2 Cor 1:3-4). In both Testaments, the Lord proclaims that "He heals the brokenhearted and binds up their wounds" (Psalm 147:3). The death of loved one is a precious thing to us, and the pain penetrates deep into our soul, yet the Lord says, "Precious in the sight of the LORD is the death of his saints" (Psalm 116:15).
Death's Doorway
Job seemed clear in understanding that the Lord will redeem his soul from the pit, saying, "For I know that my Redeemer lives, and at the last he will stand upon the earth. And after my skin has been thus destroyed, yet in my flesh I shall see God" (Job 19:25-26). John knows that what we are like now will not be how we will be after death or after Christ's return. The Bible says, "we are God's children now, and what we will be has not yet appeared; but we know that when he appears we shall be like him, because we shall see him as he is" (1 John 3:2). We also know that believer's "will see his face, and his name will be on their foreheads" (Rev 22:4), so if the person who has passed away in the faith, remember that they are presently with the Lord. That means their suffering and pain are gone. The psalmist also understood that someday, "I shall behold your face in righteousness; when I awake, I shall be satisfied with your likeness" (Psalm 17:15).
Deliverance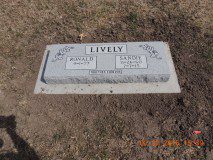 Death comes to all, and it's appointed for us all to die, and after this comes the judgment (Heb 9:27), but the judgment for believer's sins was placed upon Christ, so even though the Apostle Paul wrote, "Wretched man that I am! Who will deliver me from this body of death," he answered his own question: "Thanks be to God through Jesus Christ our Lord" (Rom 7:24), so "Even though I walk through the valley of the shadow of death, I will fear no evil, for you are with me; your rod and your staff, they comfort me" (Psalm 23:4). To all who trust in Christ, death is only a shadow and not the reality since we know that we'll live again and be in the presence of God after death. The moment we die, or are away from this body, we are present with the Lord (2 Cor 5:8). That should comfort all who have lost loved ones. I doubt very seriously if they'd want to come back, and besides, they can't come back…but you can go to them if you've repented and trusted in Christ.
Conclusion
Jesus tells us, "Blessed are those who mourn, for they shall be comforted" (Matt 5:4), so "My flesh and my heart may fail, but God is the strength of my heart and my portion forever" (Psalm 73:26). Paul was "sure that neither death nor life, nor angels nor rulers, nor things present nor things to come, nor powers, nor height nor depth, nor anything else in all creation, will be able to separate us from the love of God in Christ Jesus our Lord" (Rom 8:38-39). Nothing means nothing and no one! If these Bible verses about grief have been of some comfort to you, why not bookmark them, and you can also share them with someone else who is grieving right now because we don't grieve like the world does who have no hope outside of Christ. We know that they shall live again, and so shall we, so it's not burial ground, but resurrection ground, and it's not goodbye, but see you later, h0wever, if you haven't trusted in Christ, it is goodbye, and it is forever!
Article by Jack Wellman
Jack Wellman is a pastor, author, and a writer at Christian Quotes and also the Senior Writer at What Christians Want To Know whose mission is to equip, encourage, and energize Christians and to address questions about the believer's daily walk with God and the Bible. You can follow Jack on Google Plus or check out his book Teaching Children the Gospel available on Amazon.