There are some Bible verses that clearly stand out around Christmas time, but a few are often excluded, so here are some of the most widely used Bible verses for Christmas with our wishes for you and yours to have a Merry Christmas.
Matthew 1:18-25
"Now the birth of Jesus Christ took place in this way. When his mother Mary had been betrothed to Joseph, before they came together she was found to be with child from the Holy Spirit. And her husband Joseph, being a just man and unwilling to put her to shame, resolved to divorce her quietly. But as he considered these things, behold, an angel of the Lord appeared to him in a dream, saying, "Joseph, son of David, do not fear to take Mary as your wife, for that which is conceived in her is from the Holy Spirit. She will bear a son, and you shall call his name Jesus, for he will save his people from their sins." All this took place to fulfill what the Lord had spoken by the prophet:
"Behold, the virgin shall conceive and bear a son,
and they shall call his name Immanuel"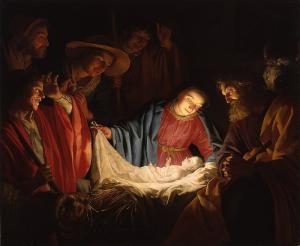 (which means, God with us). When Joseph woke from sleep, he did as the angel of the Lord commanded him: he took his wife, but knew her not until she had given birth to a son. And he called his name Jesus."
Isaiah 9:6
"For to us a child is born, to us a son is given; and the government shall be upon his shoulder, and his name shall be called Wonderful Counselor, Mighty God, Everlasting Father, Prince of Peace."
Micah 5:2
"But you, O Bethlehem Ephrathah, who are too little to be among the clans of Judah, from you shall come forth for me one who is to be ruler in Israel, whose coming forth is from of old, from ancient days."
Luke 2:11-12
"For unto you is born this day in the city of David a Savior, who is Christ the Lord. And this will be a sign for you: you will find a baby wrapped in swaddling cloths and lying in a manger."
Isaiah 7:14
"Therefore the Lord himself will give you a sign. Behold, the virgin shall conceive and bear a son, and shall call his name Immanuel."
Luke 1:43
"And why is this granted to me that the mother of my Lord should come to me? "
Matthew 1:23
"Behold, the virgin shall conceive and bear a son, and they shall call his name Immanuel" (which means, God with us)."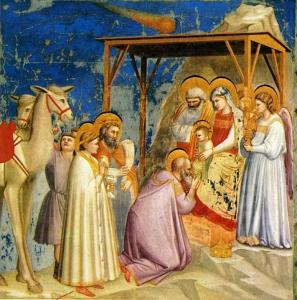 Galatians 4:4-5
"But when the fullness of time had come, God sent forth his Son, born of woman, born under the law, to redeem those who were under the law, so that we might receive adoption as sons."
Matthew 2:2
"Saying, Where is he who has been born king of the Jews? For we saw his star when it rose and have come to worship him."
Luke 2:8
"And in the same region there were shepherds out in the field, keeping watch over their flock by night."
Isaiah 53:1-2
"Who has believed what he has heard from us? And to whom has the arm of the Lord been revealed? For he grew up before him like a young plant, and like a root out of dry ground."
Luke 2:14
"Glory to God in the highest, and on earth peace among those with whom he is pleased!"
Isaiah 11:1
"There shall come forth a shoot from the stump of Jesse, and a branch from his roots shall bear fruit."
Luke 1:46-47
"And Mary said, "My soul magnifies the Lord, and my spirit rejoices in God my Savior."
John 1:14
"And the Word became flesh and dwelt among us, and we have seen his glory, glory as of the only Son from the Father, full of grace and truth."
Luke 2:15-16
"When the angels went away from them into heaven, the shepherds said to one another, "Let us go over to Bethlehem and see this thing that has happened, which the Lord has made known to us." And they went with haste and found Mary and Joseph, and the baby lying in a manger."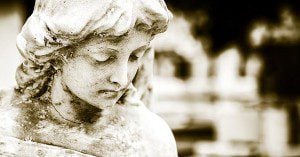 Conclusion
Merry Christmas to you and yours from Christian Crier and it is our prayer that God richly blesses you in the coming New Year. If you liked these Christmas Bible verses, please feel free to share them with someone else, so why not share them right now? If you have a favorite Christmas Bible verse that we excluded, please add it here by commenting.
Article by Jack Wellman
Jack Wellman is Pastor of the Mulvane Brethren Church in Mulvane Kansas. Jack is a writer at Christian Quotes and also the Senior Writer at What Christians Want To Know whose mission is to equip, encourage, and energize Christians and to address questions about the believer's daily walk with God and the Bible. You can follow Jack on Google Plus or check out his book Teaching Children the Gospel available on Amazon.