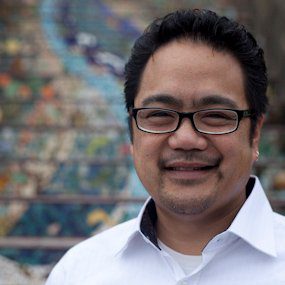 This week, as the rest of the country swelters, the CultureCast crew complain about the cool, overcast weather in Portland. Hey, everybody has to gripe about something, right?
Our guest for the episode is Bruce Reyes-Chow, returning to the show for another go-round. This time he discusses his new book, "But I Don't See You As Asian" which explores the complexities of race and privilege in America in Bruce's trademark humorous first-person narrative style. It's a good thing he told us he was Asian, because otherwise we never could have known…yaknow, on account of us not paying attention to anything but ourselves.
We also put Obama on the hot seat for a bit, breaking down some of his second-term disappointments thus far. But it was all really just a tee-up for Christian's mad rant about the NSA's recently revealed power overreaches. Man, he gets worked up!
Finally, we talk about Portland's less-than-stellar religious history. Turns out everything the early missionaries touched more or less died. So…really sorry about that. Stupid smallpox!
or