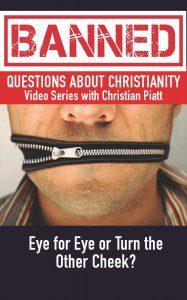 I've been working with videographer Gregg Brekke on a series of videos related to the Banned Questions books. The books include:
Below is a preview of one of the videos in the series. So far, we have three complete and ten slated. Right now,
we have one of the videos (the one featured in this preview) available through Patheos Premium
. The videos are 3-4 minutes each with professional-quality production values. They are an ideal companion piece to accompany the books for sermon illustrations, small group studies, pub ministries, etc.
To read more about the video series, CLICK HERE.
If sales of these first videos demonstrate sufficient demand, we will produce more of them. And if you have ideas for other videos or video series, you'd like to see from me, just let me know!