In this Homebrewed CultureCast Minisode, I interview Rodrigo Garcia about his latest film, "Last Days in the Desert." Starring Ewan MacGregor as both Jesus and "the Adversary" that Jesus encounters while on a desert trek, and is shot by Emmanuel Lubezki. Lubeski, known most recently for filming "Birdman" and "The Revenant," is the first cinematographer ever in history to win three consecutive Academy Awards for their work. His masterful hand with the camera shines through, telling much of the story that is left to the viewer's imagination in this sparsely written, postmodern "theopoetic" fictional account of what might have happened to jesus during his much-storied forty days preceding his ministry.
Garcia trusts his audience as vulnerably as he does these before and behind the camera in what shatters the notion of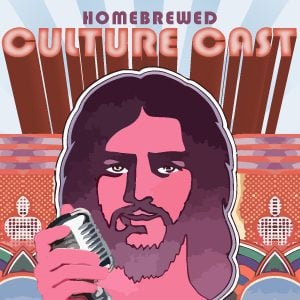 any expectation of a "Christian film." His emphasis on Jesus' humanity evokes themes of parental strife (human and divine), mortality and what it means to find one's lifelong call.
To call it a faith-based movie before calling it a film about fundamental human experience and nature would be a mistake, and Garcia dances a fine line, inviting audiences of any (or no) faith into a story that metaphorically delves into our own disconnectedness from others at times, and even from our own selves.
"Last Days in the Desert" releases to select cities Friday, May 13th to test the public waters be sure to support this provocative, elegant work of storytelling, with the hope that it – as well as others – will help shift and reshape the conversations in our larger culture about what it means to be people searching for connection and deeper meaning.
Listen to the show HERE
Subscribe for free to the CultureCast on iTunes HERE
Listen to us on Stitcher Radio HERE