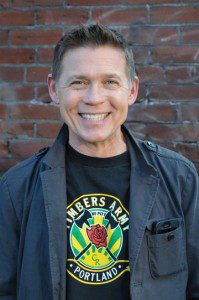 Can you be a Christian and not believe in God? Tom Krattenmaker thinks so. We talk about his new book, "Confessions of a Secular Jesus Follower," and why he feels like Jesus has a path that makes his life – and those of others, if they'll be open to it – more rich and meaningful, regardless of theological belief.
Refreshingly compassionate toward evangelical Christians, the USA Today columnist and editor has a history of dispelling religious stereotypes. But rather than advocating for understanding of agnostics, humanists and atheists, he's actually calling on his fellow skeptics (and us progressive Christians) to open our hearts and minds a little more to the good still at the heart of Christian Community.
We break down how it is that a guy who doesn't embrace the idea of a Divine presence still follows a man whose ministry was centered on connection with said Divine presence. Krattenmaker, communications director at Yale Divinity School is in many ways the essence of postmodern theological and philosophical pursuits: a walking paradox. But his earnestness and thoughtfulness will challenge at least something about your assumptions, be it about humanists or Christians.
Plus he's just a swell guy.
The CultureCast crew chats up Christian's recent trek to the Kingdom of Jordan, challenging some assumptions many of us have about the Middle East. Seems there's a theme in this episode; if only I could put my finger on it…
Christian's trip was sponsored by the Jordan Tourism Board and through the generosity of Phillips Theological Seminary. Check both of our partners out if you're interested in expanding your worldview, either here or abroad.
Support the podcast and get some swaggy goodness! Become a CultureCaster HERE.
Listen to the episode on iTunes HERE
or stream the show HERE