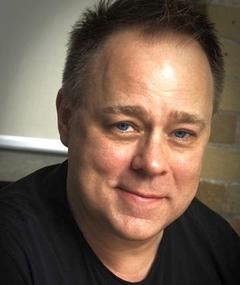 Animated feature films have been around since "Snow White," but they've changed dramatically. How do artists and directors keep up? I talked with Kelly Asbury, veteran Hollywood animator and director of the new movie, Sony Pictures' "Smurfs: The Lost Village," as well as "Shrek 2" about the technical and creative process behind the stories that capture our imagination and define childhood and even adulthood in many ways.
Kelly started out in film animation working on "Toy Story" and has been involved in most of the great ones since then, including "Beauty and the Beast," "The Little Mermaid" and others. He's penned children's books and has cultivated his passion for art that reaches kids since he was a kid drawing stories with his dad.
Kelly talks about working with the big studios, how art informs culture and even hints at some ideas he has for future projects. We also discuss how it's been making the transition from pen-and-ink animation cells to 3-D computer animation. It's a deeper dive into new waters for the CultureCast: check it out.
Stream the Episode HERE
Become a CultureCast Patron HERE
Visit us on the Homebrewed Site HERE
Subscribe on iTunes HERE
Join us on Facebook HERE