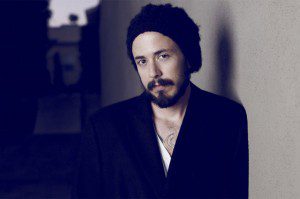 Matthew David Morris (a.k.a. Matt Morris) didn't have a typical childhood. From playing arena shows with his dad alongside Kenny Rogers to starring on the Mickey Mouse Club with the likes of Justin Timberlake, Britney Spears and Christina Aguilera, Matthew David entered the public spotlight when his peers were coloring with finger paints in a classroom. As such, he met amazing people, toured internationally and became a teenage symbol of all Americans long to be.
At the same time, he saw the insanity just beneath the surface on Hollywood.
Matthew David discusses his years on television and stage with us, along with what it was like coming to terms with his own identity (including that of a queer young man) in such a surreal environment. We talk about how he came to decide the path many of his now-superstar friends took was not for him, and why he is now in seminary with the aim of entering the Episcopal priesthood.
We even got him to share two of his own songs on the show that few have ever heard before. Like what you hear? Check out his collection of originals called "When Everything Breaks Open."
In News of the World, we debate whether the religious left's emerging engagement in the political forum is appropriate and, if so, how it can make a real difference. Plus (of course) we wouldn't leave you without some summer recommendations and plenty to be afraid of while you're at it.
It is, as always, the best CultureCast in the history of all things known.
Stream the Show HERE                    Subscribe on iTunes HERE
Become a CultureCast Patron HERE       Join us on Facebook HERE
Check us on the Homebrewed Site HERE