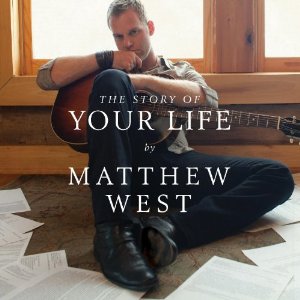 The evil act and lives lost in Aurora, Colorado, this past Friday leaves the family and friends of the dead and wounded with deep sadness and maybe even deeper questions about why God would allow something like this to happen. It's a question singer/songwriter Matthew West faced a few years ago when he asked his fans to send him their personal stories of faith and adversity so that he could turn them into songs that might help others going through similar experiences.
One of the stories Matthew received was about Ryan McAfee, an 18-year-old Oklahoman who, as Matthew says, "loved his family, his friends, but most of all he loved God. Everywhere he went, he impacted the lives of those around him. Ryan was involved in car accident and his life came to a tragic end, leaving his family and friends holding broken hearts and unanswered prayers."
Matthew heard that one of his songs was played at Ryan's memorial service, and he soon befriended the family. That friendship brought him face-to-face with profound spiritual questions. He wrote, "As a mother says goodbye to her son, in the deepest part of her heartbreak, she cannot find a good reason why this has happened. This is the reality of our limited view as humans. We cannot see the big picture, and we were never designed to. God is all knowing, the holder of tomorrow. The one who knows the reason why bad things happen to good people. But the hope that we can hold on to in times of tragedy, the anchor for our souls when we are treading water in a sea of grief is this promise that He has "prepared a place" for us. This place called Heaven is a place where every tear will be wiped away, and every question answered. This is the promise that makes me long for home."
The song that arose out of confronting those questions is called "The Reason for the World." The song in the video embedded below is Matthew's, but the video was created by one of his fans. It doesn't purport to answer every question or heal every wound. It's just meant to bring the slightest bit of comfort to anyone who's ever lost a loved one in tragic circumstances.