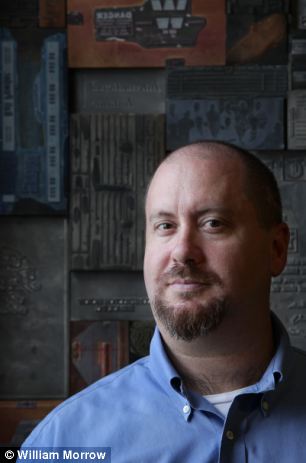 If there are a group of people in modern history who are thought of as irredeemable, it's the Nazis. Truth be told, the orchestrators of the genocide of the Jewish people and the murders of millions of others certainly didn't "deserve" any kind of mercy. Yet at the end of World War II, two American Army chaplains – Rev. Henry Gerecke, a Lutheran minister, and Father Sixtus O'Connor, a Catholic priest – made an unprecedented attempt to save the souls of the Nazi leaders held at Nuremberg prison. Their little-known story has now been documented by award-winning journalist Tim Townsend in the book "Mission at Nuremberg: An American Army Chaplain and the Trial of the Nazis."
During an interview on "Christopher Closeup," Townsend admitted that prior to writing this book, he simply knew the "Hollywood" version of the trials and thought of the Nazis as a "stereotype of evil." And while there were those like Ernst Kaltenbrunner, who seemed to revel in cruelty as he oversaw the extermination of the Jews, there were others, like Wilhelm Keitel, who didn't fit so neatly into a preconceived box.
As a young man, Keitel lived an average, innocuous, non-threatening life. He wanted to become a farmer until his father "pushed him into the army." Eventually, he became Hitler's general field marshal, whom Townsend describes as "the fuhrer's closest military adviser and most dependable sycophant – an obsequious figure, the archetypal Nazi bootlicker."
As I was reading "Mission at Nuremberg," I couldn't help but feel that during the war, Keitel forgot who he really was – that he suppressed the goodness within him because he fell in love with adulation and power. But a sliver of his humanity still remained when he met Rev. Gerecke with whom he developed a bond.
In "Mission at Nuremberg," Townsend writes:
Gerecke was very slow to give Holy Communion to a new, or returning, Christian. He needed to be convinced that a candidate not only understood the significance of the sacrament, but that, "in penitence and faith," he was ready for it. These were men who had spit on the notion of traditional Christianity while promoting an idea that a cleansed Germany would mean a better world and a more pure future. They had broken a contract with God, set down in the Ten Commandments, and Gerecke believed his duty as a Christian minister was to bring redemption to these souls, to save as many Nazis as he could before their executions. After studying the sacrament during the first months of the trial, Keitel asked Gerecke if he could celebrate Communion under the Chaplain's direction. The general chose the Bible readings, hymns, and prayers for the ritual and read them aloud. He kneeled by the cot in his cell and confessed his sins.

"On his knees and under deep emotional stress, [Keitel] received the Body and Blood of our Savior," Gerecke wrote later. "With tears in his voice he said, 'You have helped me more than you know. May Christ, my Savior, stand by me all the way. I shall need him so much."
Why did Keitel and Kaltenbrunner react so differently during their imprisonment after the war? Townsend told me, "I think the experience of all the Nazis at Nuremberg split into people like Keitel, who decided to rethink their experience – and then other people like Ernst Kaltenbrunner who just clung to what he knew as one of the henchmen of the Third Reich. I think the men who were able to do this reflection were the ones in the eyes of Gerecke and O'Connor who were the most successful in terms of trying to reclaim a little bit of who they were before the Third Reich took hold."
And why exactly did the Third Reich exert such a hold? Townsend – whose research sought to explain, not excuse the Nazi leaders' choices – indicated that the answer lay in the past: "The German experience in World War I and after was defining for a lot of these men. A lot of them fought in World War I and were defeated. Their lives – any German life after World War I – was pretty horrendous. Then Hitler came along and gave them this national pride back, and a lot of them were willing to do horrible things in order to reclaim that feeling. Hitler's overall influence on these particular men at Nuremberg – and obviously on thousands and thousands of Germans – was overwhelming for them and they followed him."
Gerecke's inherent Christian conviction and humble charisma allowed him to make inroads in some of the Nazis consciences – though none of them took full public responsibility for their sins. Perhaps moving them toward any sort of penitence at all in a short period of time was a miracle in itself. How was Chaplain Gerecke able to accomplish even that much?
Almost 50 years old at the time, he was formed by his experiences during the Great Depression. Though stationed at a comfortable Lutheran church in St. Louis with his wife and kids, he left that job and moved his family into a tiny apartment in order to minister to desperate people on the streets – as well as prisoners in local jails.
In addition, Gerecke practiced interfaith cooperation long before it became popular. Townsend said, "When the Gereckes lived at their church in St. Louis, St. Louis was a very Catholic town. They lived in the middle of a Catholic parish, and Lutheranism was the number two denomination. Pastor Gerecke worked very closely with the Catholic priest of that parish. Interfaith partnership in that neighborhood very much helped him later because chaplains in the Army are chaplains to all, not just for the men and women in their particular denomination. It helped him with other Christian denominations, but it also helped him with the Jewish members of his eventual Army unit. That was important to him in an informative way when he began counseling and pastoring to Nazis in the wake of the Holocaust."
Gerecke further developed his human touch while serving as chaplain at a MASH-like unit in England. Wounded soldiers arrived from the front lines only to be patched up enough to send to "proper hospitals." Not only did Gerecke counsel the wounded there, he also helped the doctors, nurses, and staff who needed spiritual sustenance of their own.
Father O'Connor (photo via Siena College Archives), of whom very little is known, also saw the horrors of World War II first hand. Townsend said, "He was a younger guy [who] was part of a fighting unit that marched all the way through Europe. He got a silver star for bravery for counseling men on the battlefield for what was then called battle fatigue but what we would now call post-traumatic stress disorder. As bullets were flying all around him, he was trying to help people through it. At the end of the war, his unit actually helped liberate Mauthausen concentration camp in Austria, so he buried thousands and thousands of dead and dying concentration camp victims in the immediate aftermath of the war. Two months later in Nuremberg, he was counseling and pastoring the guy I mentioned earlier, Ernst Kaltenbrunner, who was in charge of the entire concentration camp system. So Father O'Connor went from seeing the raw aftermath of the Holocaust [to] ministering to the man who had been responsible for that."
So why were Christian ministers even sent to Nuremberg? Townsend explained that the Allies were trying to act more civilized than their enemies: "The Nuremberg trials themselves were a total experiment. Nobody had ever done anything like this before, where the victors decided that rather than to point blank shoot enemies that they caught, which was what Churchill wanted to do, they would try to give them a fair trial and hearing. That was in and of itself controversial because the Allies were essentially making up an entire new form of jurisprudence. Then, to offer these people not just a trial but spiritual comfort as they were on trial for the murder of millions of people…When people did find out about it, it caused a lot of consternation…In another way, the Allies were trying to follow the Geneva Conventions, [which said] that was necessary for prisoners of war."
It required an enormous amount of compassion and mercy for Reverend Gerecke and Father O'Connor to see the Nazis with whom they dealt as human beings instead of monsters. Townsend believes it was their deep devotion to their Christian faith that allowed them to do so: "I could not have even walked into one of those cells, I don't think. They not only walked in, but knelt on the concrete floor next to these men and prayed with them and tried to bring them back to some sort of belief in the church and in Jesus. That's an amazing thing to contemplate and I think it is a testament to their faith as Christians, but also to their abilities as pastors. They knew they had a particular responsibility and a calling that they took very seriously, and this was an extraordinary moment in history."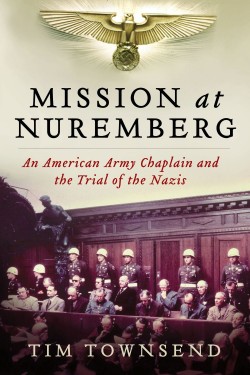 "Mission at Nuremberg" grapples with big questions that force us to ponder whether we actually believe every human being is capable of redemption. It also presents us with men of conscience and character whose names may have been lost without Townsend's research and dedication.
The author's hard work paid off, giving readers a powerful and memorable piece of history that is morally challenging yet hopeful. Townsend concludes, "My real hope is that people read the book and recognize that these two men did this extraordinary thing in the name of both democracy and what the Allies and America fought for – but also for their faith and how remarkable their faith is, that they were willing to share it with the worst people on earth."
(To listen to my full interview with Tim Townsend, click the podcast link):