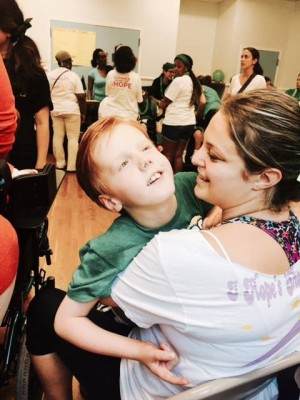 You might expect a school for children who've suffered traumatic brain injuries (TBI) to be a sad or somber place, but I found a different reality when I visited the International Academy of Hope (a.k.a iHope) last week.
In fact, this converted nightclub above a Conway's department store on the corner of 116th Street and Malcolm X Boulevard offers a vision of heaven in Central Harlem.
iHope is New York City's first and only school to provide individualized education plans for kids with TBI. Though most students are from the local area, one family moved to the city from Japan just so their child could attend.
The school is the brainchild of Patrick Donohue, whose own daughter, Sarah Jane, is a student there because in 2005, at five days old, her baby nurse shook her so violently that 60 percent of the rear cortex of her brain was destroyed. Donohue has since been a force of nature as an advocate for all children and families dealing with TBI.
And their challenges are not easy ones. Of iHope's 24 current students (they'll have a total of 34 in the fall), many have a seizure disorder; others are confined to a wheelchair and unable to talk; and some can't eat by mouth and need to be fed through a special feeding tube. That's why it was a surprise for me to discover an environment of palpable joy there, a joy that originates with the incomparable iHope staff.
Everyone who applies for work at the school undergoes a thorough background check and interview process. Sherrilyn Luna, a recently hired physical therapist, described her interview as "intense," but she understands that it was done to ensure the well-being of the children. She relishes the one-on-one time with them because she gets to experience first-hand the difference she's making.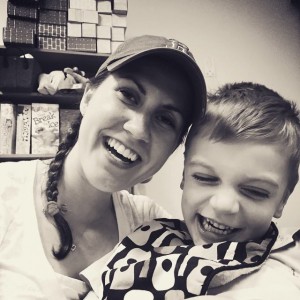 Occupational therapist Laura Romanelli echoed that sentiment. Originally from Nebraska, she joined the iHope team around the time of its founding two years ago. She particularly embraces the school's holistic approach to its students. They're not simply defined by their disability, but treated as human beings with individual needs and potential.
Romanelli adds that she doesn't consider her job hard or depressing, though that's how many people see it when she tells them what she does. Sometimes she invites them to the school to experience the environment for themselves. "The children make my day brighter," she says. "I get to improve their quality of life. It's generally incremental. Maybe they can't reach something or walk a step, and then, after a lot of therapy, they CAN do those things. It's uplifting, and this job is a blessing."
While a standard day at iHope involves five hours of therapy (occupational, physical, speech and vision) along with academics and conductive education, July 30 and 31 served as a break from the norm with the first ever iHope Summer Olympics.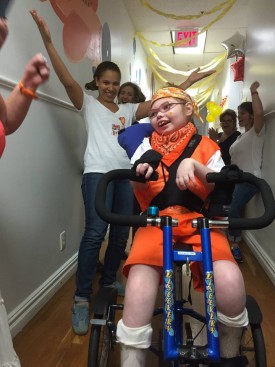 With the Olympic theme song playing in the background, cheering family members and staff lined the hallway as therapists wheeled each child past them in an enthusiastic opening ceremony. From the get go, these kids did not lack for encouragement, and the support continued through events like curling, an obstacle course, and "hope hoops." Granted, the kids needed help from their caretakers – and the games were simplified to make them manageable – but fun was had by all.
Several parents were present, including Linda, who was there to support her son Marco. She told me that in his previous school, he received a few minutes of therapy every day, but spent much of his time in his wheelchair simply watching videos that the staff put on for him. iHope was a complete turnaround because everyone's skills and "positive spirit" are developing Marco's potential to live the best life he possibly can.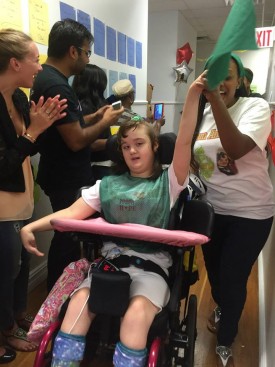 Amelia, a 13-year-old student, has already developed some of her own potential: she's the school's resident advice columnist. Sometimes fellow students ask her advice, and at other times, she gets emails from a nearby school. Using Tobii Eye Gaze technology, she then shares her responses.
For instance, she recently got this query: "Dear Amelia, My father is too bossy. I'm almost grown. I'm 9 years old. I can run my life. Help me! Signed: Papa Don't Preach."
So what was Amelia's sassy response? "Dear Papa Don't Preach, You are nine years old. Try to live on your own and see if you can do it. It's not as easy as you think! Signed: Amelia."
Not all the children at iHope can communicate as well as Amelia, so there's no denying an element of brokenness exists among the students. But because of the people who work there, that brokenness is overshadowed by beauty and joy.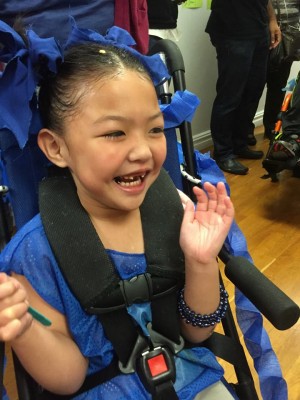 It's not an overstatement to say that the therapists, teachers, volunteers and staff genuinely love all the kids. I could see it in the easygoing way they all interacted with and encouraged each other. I could see it in the visible happiness of family members, who feel secure in the knowledge that their children are receiving the best possible care instead of being left behind by society. Most evidently, I could see it in the smiles of the students. They know instinctively who's being real.
As speech therapist Zimmad Imam told me, "If you give up on the kids, they can sense it. You have to come in here every day and be their hope."
So how is iHope a vision of heaven? Well, heaven is the place where the lowly will be exalted, where all our brokenness will be healed, and where love will be all-encompassing. The school is providing a this-worldly taste of that divine objective, a taste that reminds us all that the plans God has for us are "plans for your welfare and not for harm, to give you a future with hope."
(For more information on iHope, visit iHopeNYC.org or follow them on Twitter or Facebook. To watch iHope founder Patrick Donohue accept his Christopher Award in May 2015, click on the video below.)
ALL PHOTOS PROPERTY OF iHOPE.