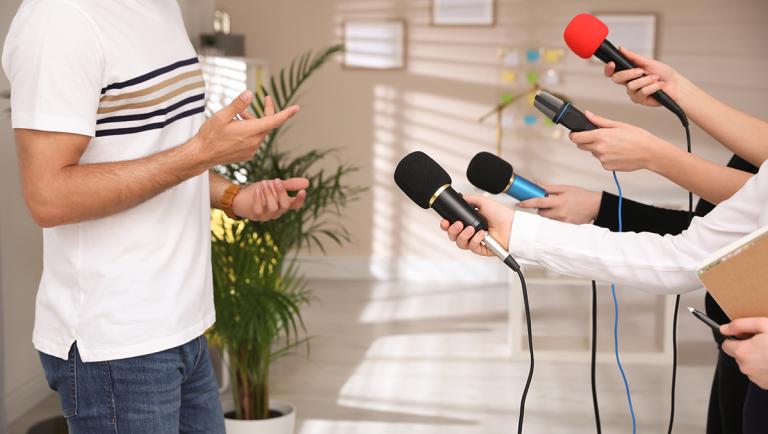 EAU CLAIRE, WI – A church musician is under investigation for playing a song the congregation already knew.
"I had no idea so many people had heard this song before," said Brad Font, worship pastor at Living Waters Fellowship. "I sincerely regret the error."
Font realized his mistake as soon as he began singing. "I heard a strange noise coming from the crowd. I squinted to see under the stage lights and discovered that more than half of the congregation was singing along," he said. "It's typically just the people in the front five rows with their hands in the air who make the attempt."
Living Waters' music selection is governed by a "one and done" policy. "We like to keep things fresh, so we never sing a particular song more than once," Font said. "Our guiding Bible verse is Psalm 96:1, 'Sing to the LORD a new song.'"
Font pulls his tunes from Christian radio, worship conferences and the Internet. His band members also compose their own worship songs. "We're able to glorify God by expressing our individual creativity in worship," he says.
The band has already implemented new policies to keep the blunder from happening again. "If we hear loud congregational singing our lead guitarist Ben will drown them out with a few shredded guitar riffs, while our lead singer Bethany will switch to full diva mode," Font said.
The church's one-and-done music policy has been criticized by traditionalists who believe it limits congregational participation. "I haven't sung in about 6 years," said Mabel Crump, a longtime member of the church who used to sing in the choir. "I don't know the songs and there's no musical notes to follow. I just stand there and watch as the lights flash and the smoke machine smokes."
Font defends the policy. "People should always feel free to join in and sing," he said. "That's why we put the lyrics up on the screen."