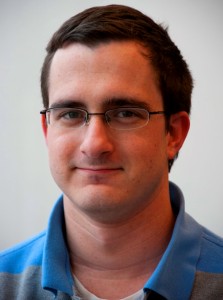 Greetings film and television lovers!
Some of you might recognize my name from Rebecca Cusey's blog Tinsel, where I've been reviewing the latest season of Breaking Bad and commenting on a few other shows for the past few weeks. I'm very grateful that Rebecca gave me a chance to share some of my writing with you, and I'm happy to announce that I've now been given my very own space on Patheos, Cinemeditations.
Cinemeditations is exactly what it sounds like: a place for me to hopefully offer some thought-provoking meditations on cinema. By cinema, I don't just mean movies. To confine cinema to the big screen is to ignore some of the wonderful work that's being done in television. The "cinematic" is defined not by the kind of screen it's played on, but by the vision behind it, and there are a lot of fantastic television shows out there that display far more creative vision than your typical blockbuster at the multiplex. Movies, television shows, even web videos… they're all up for discussion as far as I'm concerned.
I have two goals with Cinemeditations. The first is to let you know whether I think a piece of entertainment is worth your time to check out, either because it has something meaningful to say or just because it's a lot of fun. Whether you take my advice is, obviously, up to you. The second goal is to explore what our entertainment reveals about us as a culture and as individuals, and to hopefully plant the seeds of a larger conversation. Cinema is subjective by nature, and I don't think I have all the right answers. If I write something you disagree with, or if you think I'm missing something important, please leave a comment below the post and let me know! I'm not interested in having the "right opinions." I'm interested in where we might end up if we embark on a cultural conversation together.
Sometimes, I might not have much to say about a film or a show outside of whether or not it's well-made and if I'm enjoying it. Other times, I might find I have a lot more to say about how the current cinema is exploring certain themes and ideas, and what deeper "meditations" I'm taking away from it. Regardless, I hope you'll join me in the discussion. I'll share with you what's on my mind. In exchange, all I ask is that you share a bit of what's on yours.
Lastly, this isn't the only place where you can find my work. I'm a freelance arts journalist and I contribute to a wide variety of outlets. I'm the Managing Editor of Movie Mezzanine, a fantastic site showcasing some really great film criticism. I'm also the founder of Film Geek Radio, a network of film-and-tv audio podcasts. If you like my take on entertainment, you might enjoy some of the conversations I have over there with other critics about films and television, including some of the same ones I'll be writing about here. Even though I'm always busy, I'm going to do my best to update this blog fairly frequently with thoughts on movies and television. If you want to stay updated on when I've published something new, either here or somewhere else, be sure to follow me on Twitter.
Thanks for reading. I look forward to meditating on cinema with you.