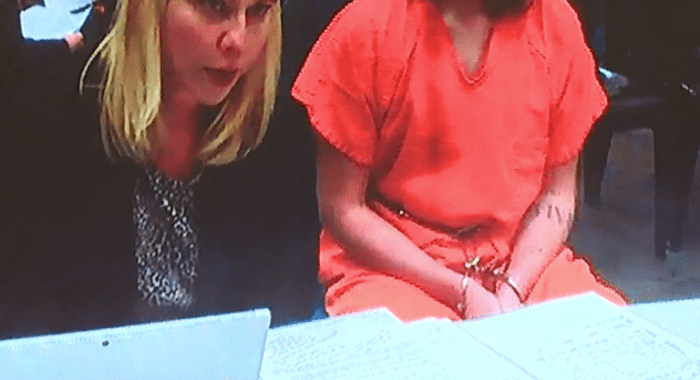 Beginning of the Message of Donald Trump, on the tragic Parkland shooting:
My fellow Americans, today I speak to a nation in grief. Yesterday, a school filled with innocent children and caring teachers became the scene of terrible violence, hatred, and evil… Our entire nation, with one heavy heart, is praying for the victims and their families. To every parent, teacher, and child who is hurting so badly, we are here for you — whatever you need, whatever we can do, to ease your pain. We are all joined together as one American family, and your suffering is our burden also.
No child, no teacher, should ever be in danger in an American school. No parent should ever have to fear for their sons and daughters when they kiss them goodbye in the morning.
Transcript of the President's Statement
The tragedy in Parkland has dominated recent headlines, and rightly so: the murder of 17 innocent people should cause Americans to stop and consider the best way to move forward.
But as politicians and pundits obsessively debate the advantages and disadvantages of national gun control, a different story in Washington State illustrates the capacity of local communities to come together and stop would-be mass shootings.
Local media reports that a grandmother in Everett, Washington, saw in her grandson's notebook plans to carry out a mass shooting at his high school. She contacted the police, who arrested the young man and confiscated his AK-47 and inert grenades.
Excerpts from the journal show the teen had been thinking about the shooting frequently and wanted to make it "infamous," according to probable cause documents.

Court documents state the young man wrote, "I can't wait to walk into class and blow all those (expletives) away," and "I need to make this shooting/bombing infamous. I need to get the biggest fatality number I possible can."

Prosecutors allege the suspect had inert grenades in his bedroom that he planned to fill with black powder along with the AK-47 hidden in a guitar case.
The grandmother's actions may have saved countless lives and demonstrate the ability of the American people to step in and do the right thing.
While the Convention of States Project is not focused on the gun control issue, this story illustrates how much more powerful local communities can be than federal policies.
The American people have the ability to govern themselves, and while the federal government has its place, far-away D.C. politicians are not the answer to our problems. Rather than immediately running to the feds, we need to find ways to empower the people and the states to address the issues plaguing their towns and cities.
An Article V Convention of States is our most powerful means to accomplish that end, and it's currently being considered in dozens of states around the country. Watch a news report about the heroic grandmother below:
Image credit: screen cap