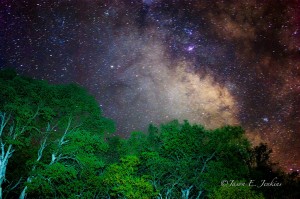 S'Mary's World is a project in which I'm building a science fictional world as a setting for a collection of stories. My intent was to create a human colony with an explicitly Catholic background which was forced due to circumstances to drop their advanced technology and which adopted classic social structures of the Middle Ages in order to survive. My notion is that these structures were adopted consciously, and then evolved in possibly surprising ways. S'Mary's World is not simply a recapitulation of European history in space; some of the forces on society might be similar, but the knowledge potentially available to the colonists is much greater.
I'm currently working on a novel concerning the expedition to S'Mary's World; it's called Watchman for Daybreak, and centers on Captain John St. Cloude, commander of the colony ship Our Lady of Loreto.
Here's a list of the posts I wrote while working out the background to S'Mary's World:
We're making sausage here; be aware that everything and anything in these posts can change as the concept develops.