I got sent a gift package from Hesperides Garden about a month ago. There was a sweet letter and they asked that I share the resources with my community. I looked inside and saw there was a stack of colorful magazines, and booklets as well as a number of little gifts, including a wood-burned magical spoon, and a tiny treasure box. I didn't know yet if I would give a review. I wanted to give everything a good test drive first. I don't give bad reviews. It feels depressing and mean. I only review things I love, and I loved what Hesperides Garden is doing.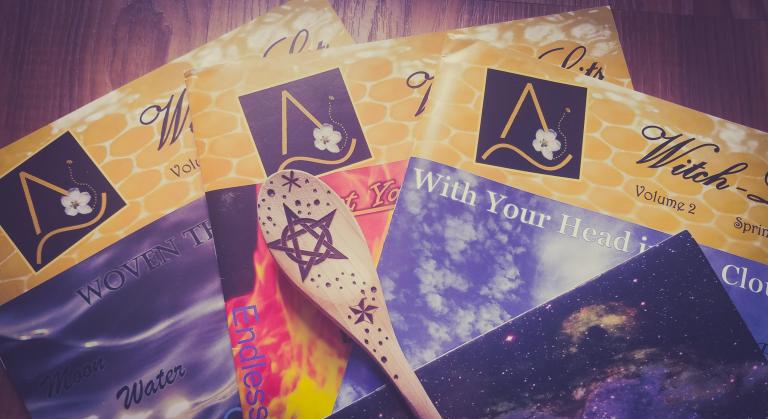 It is so cute! I adored it, and more importantly, my kid did too.
I assigned my 7th grader the spring issue as part of their homeschooling and this was their review:
"I liked the bubbles. I'd recommend elementary students read, and do, the projects in this magazine. The air balloon maze was a-MAZE-ing."
I do think that my youngest beast is just on the edge of being too old for the magazine and accompanying materials. It would be stunningly perfect for a family with elementary school children. Each magazine had lots of color pages filled with activities, poetry, invocations, and ideas to awaken the spirit in a gentle Wiccan/Pagan format. I've been homeschooling my kids for about 4 years now, and have worked as a daycare worker, lead girl scout troops, and created activities for pagan kids for over a decade now, so I know what you need for children's materials. Witch-Lits does an excellent job. There's not a lot of quality materials for kids. When I was an ADF priest I spent vast amounts of time creating and adapting materials and crafts for children of various ages. People think that since kids and the adults who are in charge of them look like they're having fun, that working with kids is easy. That's the farthest thing from the truth. Anyone who has worked with kids or been shut up in their house with them knows that it's really difficult to creatively make materials that kids actually like.
Especially during this shutdown and while schools are shut I know a lot of parents are looking for quality materials. I gave away a pagan coloring book recently because I wanted to provide some of those materials. I think that Hesperides Garden is doing a lovely job of creating those materials as well: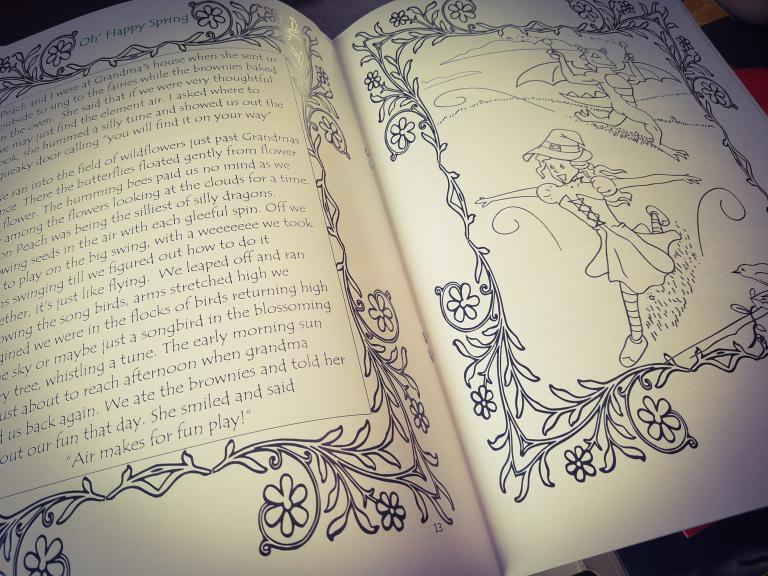 If you're looking for a fun way to engage your elementary-aged children with their pagan religion, I'd highly recommend Witch-Lits and Hesperides Garden as part of that curriculum.
I think the best recommendation is that I couldn't find all the materials to take a nice blog photo. They had disappeared into the ether of the house, happily used. I had to fetch the wooden spoon from the kitchen, where it had spurred me to remember my cooking is sacred. Sometimes in our practice, we all need a little help sometimes.
If you find my reviews and freebies helpful, please consider becoming a Patreon. Thank you.