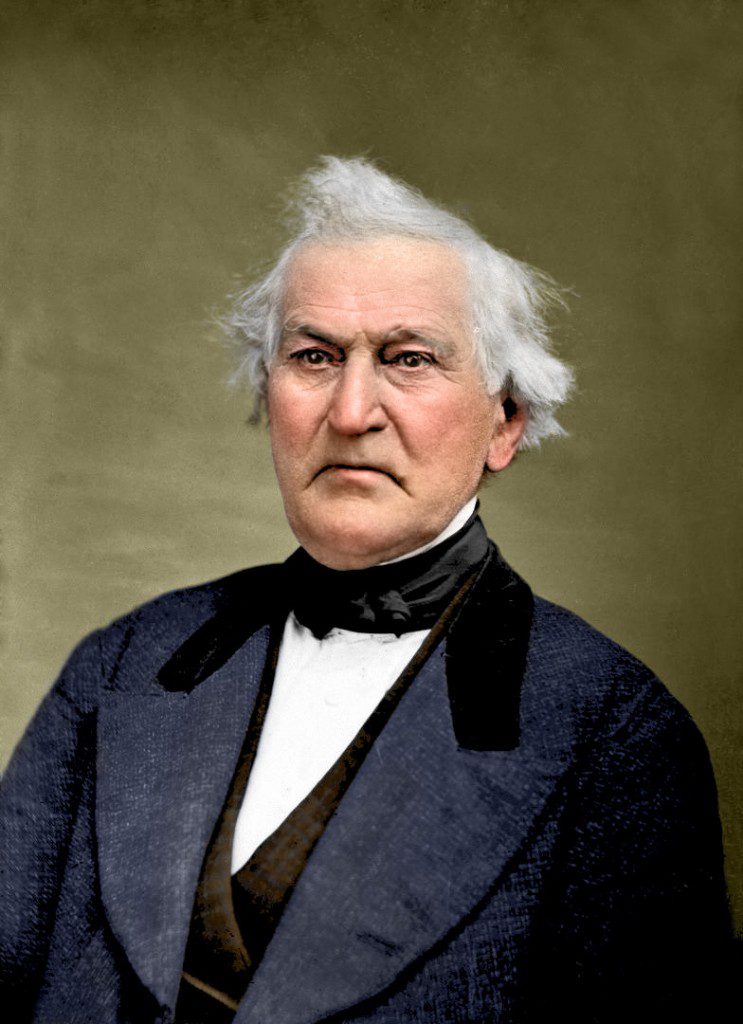 On 21 August 1883, James H. Hart, a Latter-day Saint journalist who was, at various times, editor of the Bear Lake Democrat (later the Southern Idaho Independent) and associate editor of the Paris [Idaho] Post, interviewed David Whitmer, the last surviving Witness to the Book of Mormon.
According to the late Professor Edward L. Hart, "James H. Hart's Contribution to Our Knowledge of Oliver Cowdery and David Whitmer" (BYU Studies 36:4 [1996-1997]: 118-124), James Hart used a form of Pitman shorthand to take his interviews with David Whitmer down verbatim, often putting portions of them in quotation marks immediately after the interviews while his memory was still fresh.  He then transcribed his shorthand notes into his journal.  On a return visit to David Whitmer, Hart showed the Witness what he had written and, evidently, Whitmer fully endorsed it as a correct expression of his sentiments.
Finally, James Hart transformed his interview with David Whitmer into (doggerel) verse.  Here is a pair of stanzas from that poem, in which Hart assumes Whitmer's voice:
If this be not truth, there is no truth,
And I have been mistaken from my youth.
If I'm mistaken, you may know from hence
That there's no God, no law, no life, no sense.
I know there is a God—I've heard his voice,
And in his power and truth do still rejoice;
Though fools may ridicule and laugh today,
They yet shall know the truth of what I say.[1]
[1] Cook, David Whitmer Interviews, 103.
***
Despite the title of the article (and notwithstanding the fact that it's about a new book from D. Michael Quinn), this is largely a positive piece, even a faith-affirming one:
"Historian digs into the hidden world of Mormon finances, shows how church went from losing money to making money — lots of it"
It reminds me of an old controversy, and of some of my responses to that controversy:
"On living stipends for General Authorities"
"Another note on General Authority stipends"
"Two quotations relevant to the matter of General Authority stipends"
"A few more thoughts on General Authority stipends"
"A few more lines about General Authority stipends"
And here's a brief 2012 piece by Nate Oman that, in my judgment, makes an excellent and vital point regarding the Church's investment in the City Creek Mall, which has been indignantly criticized in some quarters:
"City Creek and the Choices of Thrift"
***
I think it's always nice (not to say fun) to see the human side of the Brethren:
"Elder Oaks, Elder Ballard talk about upcoming Face to Face in new video"
***
You may have missed this story from Friday:
"Flight 666 to HEL took off one last time this Friday the 13th"
***
Some critics make this claim.  It's nonsense:
"Is the Church Ambivalent on the Historicity and Antiquity of the Book of Abraham?"
I was myself (very slightly) involved in reviewing the Church's Gospel Topics essay on the Book of Abraham before it went public, and I can categorically state, from personal knowledge, that backing away from the book's historicity wasn't even remotely a motive for, or an intention of, the essay.