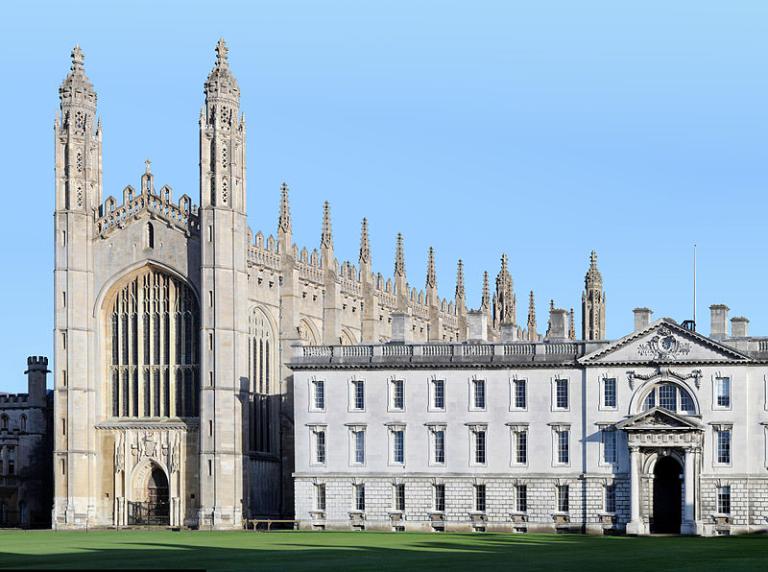 It's time — actually, it's probably past time — for me to post one of my very favorite poems — "Herbsttag," or "Autumn Day," by the German/Austrian poet Rainer Maria Rilke (1875-1926):
Herbsttag
Herr: es ist Zeit. Der Sommer war sehr gross.
Leg deinen Schatten auf die Sonnenuhren,
und auf den Fluren lass die Winde los.
Befiehl den letzten Früchten voll zu sein;
gieb ihnen noch zwei südlichere Tage,
dränge sie zur Vollendung hin und jage
die letzte Süsse in den schweren Wein.
Wer jetzt kein Haus hat, baut sich keines mehr.
Wer jetzt allein ist, wird es lange bleiben,
wird wachen, lesen, lange Briefe schreiben
und wird in den Alleen hin und her
unruhig wandern, wenn die Blätter treiben.
Here's a necessarily loose translation — it's poetry, after all — by Mary Kinzie:
Day in Autumn
After the summer's yield, Lord, it is time 
to let your shadow lengthen on the sundials 
and in the pastures let the rough winds fly. 
As for the final fruits, coax them to roundness. 
Direct on them two days of warmer light 
to hale them golden toward their term, and harry 
the last few drops of sweetness through the wine. 
Whoever's homeless now, will build no shelter; 
who lives alone will live indefinitely so, 
waking up to read a little, draft long letters,   
and, along the city's avenues, 
fitfully wander, when the wild leaves loosen.
***
We're just back from a concert by The King's Singers.  This year is their fiftieth anniversary.  Truth be told, when I saw them the last time I was somewhat disappointed, so I wasn't overly excited about seeing them again this evening.  But they're a younger group now and, perhaps partly for that reason, I thoroughly enjoyed them tonight.
Their program was widely varied, ranging from a Latin prayer of King Henry VI (who founded King's College, Cambridge, where they originated and from which they took their name, in 1441) through some exquisitely beautiful Renaissance compositions and a piece by Camille Saint-Saëns and a setting of several haiku poems by Toru Takemitsu to three songs by Lennon and McCartney and a text from Shakespeare's last play, The Tempest, set to music by John Rutter.  They received multiple standing ovations and, among their encore pieces, performed a melody by Billy Joel and a medley of LDS Primary songs arranged for them by Ryan Murphy, Associate Music Director of the Mormon Tabernacle Choir.