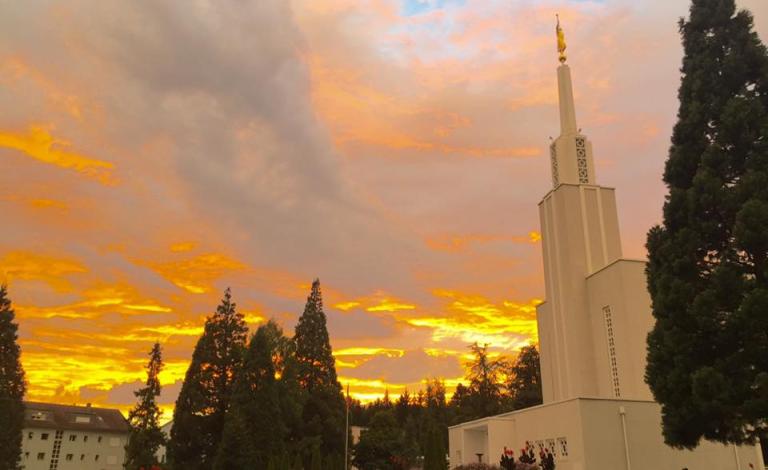 Another Friday?  Yes.  So there's another new article in Interpreter: A Journal of Mormon Scripture, this one written by Dr. Matthew Bowen, of Brigham Young University's campus in Hawaii:
"'He Did Go About Secretly': Additional Thoughts on the Literary Use of Alma's Name"
***
The latest installment of the biweekly Hamblin-Peterson column in the Deseret News:
"Impact of the Russian religious revolution"
***
An interesting program on the Book of Abraham, in which Van Hale interviews Martin Tanner and John Gee:
http://mormonmisc.podbean.com/e/190book-of-abraham-guestauthor-john-gee-egyptologist/
***
From one of my many incomplete manuscripts:
He called me by name, and said unto me that he was a messenger sent from the presence of God to me, and that his name was Moroni; that God had a work for me to do; and that my name should be had for good and evil among all nations, kindreds, and tongues, or that it should be both good and evil spoken of among all people.  (Joseph Smith – History 1:33)
In the mid-1950s, while serving as a missionary on the island of Tafahi, which is near the larger island of Niuatoputapu among the Tonga Islands of the South Pacific, John Groberg discovered that those he was attempting to teach had never heard of the Great Depression, the Korean War, famous sports figures, or movie stars.  They recognized neither the names of prominent international leaders such as Dwight Eisenhower, Nikita Khruschev, and Charles DeGaulle, nor, for that matter, the names of the countries they led—the United States of America, the Soviet Union, and France.  But, although not a single resident of the island was at that time a member of the Church of Jesus Christ of Latter-day Saints, they knew the name of Joseph Smith:
Immediately their faces lit up.  Everyone looked at me, and the father said, "Don't talk to us about that false prophet!  Not in our home!  We know all about him.  Our minister has told us!"  I could scarcely believe what I was hearing.  The scripture from the Pearl of Great Price sounded in my mind that Joseph's name should be had for good and evil among all nations" . . .  To me this was a direct fulfillment of prophecy.
I am convinced that you could hardly get a place more remote, more out of touch with modern civilization, that the little island of Tafahi.  The people there knew nothing of the great leaders of the day—political, economic, or otherwise—but they knew the name Joseph Smith.  In this case they knew it for ill, at least to begin with.  I spent the next few days explaining more of the mission of the Prophet Joseph Smith, and before we left, a few of them knew his name for good.[1]
I have had somewhat analogous experiences.  In the late 1970s, while visiting Kenya, I decided to pick up a Bible in Swahili so that I could learn something of the language.  I found a Christian bookstore in the capital city of Nairobi and went in to look around.  There, I was surprised to see two entire bookshelves filled with materials critical of the Church of Jesus Christ of Latter-day Saints and of the claims of its founding prophet.  There may well have been more books on those shelves than there were Latter-day Saints in the entire country at the time.  Two decades later, in the late 1990s, while I was chatting with the abbot of a rather remote monastery in the mountains north of Beirut, Lebanon, he pulled a copy of the Book of Mormon from his bookshelf to show me that he knew something about my church.
[1] John H. Groberg, In the Eye of the Storm (Salt Lake City: Bookcraft, 1993), 106.