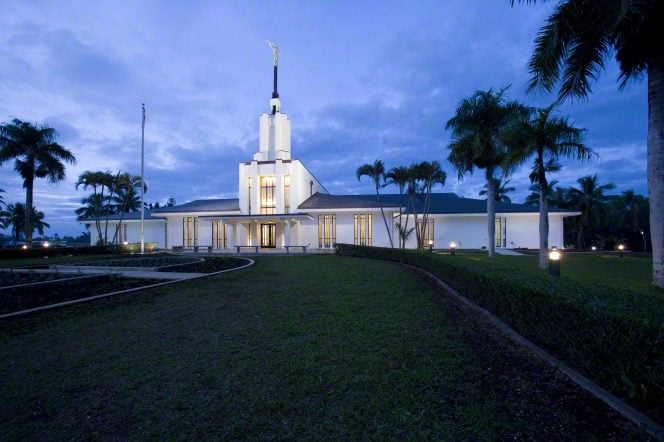 The latest installment of the biweekly Hamblin-Peterson Deseret News column is now up:
"Four centuries of Christian devotion in a small Bavarian town"
I get a kick out of the comment from "skeptic" — the first and, thus far at least, the only reader response to the article.  (He's a regular.)  He can't, even for a moment, appreciate the venerability of the Oberammergau Passion Play, note the interest of the story behind it, and so forth.  No.  He has to sneer.  I have to say that "skeptic" illustrates nicely, for me anyway, the impoverished and constricted worldview of at least some militant atheists.
I'll be leading a tour to Oberammergau in 2020:
"Get on the list while you can!"
***
Don't miss the Interpreter Radio Show tomorrow (Sunday) night!
***
Do I really need to mention, by the way, that Interpreter: A Journal of Mormon Scripture published a new article yesterday?  Really?  We've never missed a Friday in more than 5.5 years, and you're surprised that we didn't miss this week, either?
Anyway, a new article has appeared:
"Pushing through Life's Pilgrimage Together"
***
Are you a Gospel Doctrine teacher or a member of a Gospel Doctrine class?  If you are, but even if you're not, you may well enjoy and profit from this Old Testament "KnoWhy," available on the website of the Interpreter Foundation:
What Is the Meaning of the Samuel's Reply: "Here Am I"?  An Old Testament KnoWhy[1] relating to the reading assignment for Gospel Doctrine Lesson 21: "God Will Honor Those Who Honor Him" (1 Samuel 2-3; 8) (JBOTL21A)
***
Some of you might be interested in this short little piece, written by the astoundingly productive Jeff Lindsay:
"Democracy in the Ancient Americas? Maybe Not So Ridiculous After All"
***
In other Mormon-related news:
"Elder Holland Speaks to Argentine Congress, Meets With Country's Jewish Leaders"
I'm a bit late.  This was posted four days ago.  But better late than never, to coin a phrase:
"Latter-day Saints Assist in Guatemalan Relief Efforts: Hundreds evacuated following volcano eruption"
Even this has a Mormon connection:
"Actor Jim Caviezel set to play second most important role in O.U.R. story 'The Sound of Freedom'"
And another story, this one from the South Pacific:
"Mormons Serve Kingdom of Tonga by Cleaning Royal Villa Grounds"
It can be related to a much earlier story, from Tonga in 2016:
"King of Tonga Unveils Monument to Honour Arrival of First Mormon Missionaries"
Posted from Richmond, Virginia