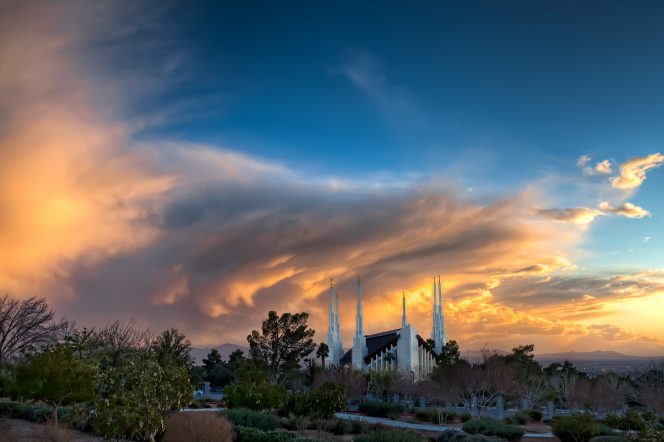 From Elder D. Todd Christofferson, of the Quorum of the Twelve Apostles of the Church of Jesus Christ of Latter-day Saints:
"Thus, at a time when religious differences were often the cause of intolerance and violence, the Prophet Joseph Smith proclaimed toleration and equal rights for all faiths. He said:
The Saints can testify whether I am willing to lay down my life for my brethren. If it has been demonstrated that I have been willing to die for a "Mormon," I am bold to declare before Heaven that I am just as ready to die in defending the rights of a Presbyterian, a Baptist, or a good man of any other denomination; for the same principle which would trample upon the rights of the Latter-day Saints would trample upon the rights of the Roman Catholics, or of any other denomination who may be unpopular and too weak to defend themselves. It is a love of liberty which inspires my soul—civil and religious liberty to the whole of the human race. Joseph Smith, Discourse in Nauvoo, Illinois (July 9, 1843), as reported by Willard Richards, in History of the Church 5:498–99.
"Notice the Prophet's concern about the rights of vulnerable, minority religions that lack sufficient popular support 'to defend themselves." That has always been a core issue when addressing freedom of religion."
Elder D. Todd Christofferson, "Watchmen on the Tower," Clark Memorandum (Spring 2015), 6
***
It's Friday, so — amazingly! — there's a new article up in Interpreter: A Journal of Mormon Scripture:
"Race: Always Complicated, Never Simple"
***
In August 2013, Craig L. Foster, Brian C. Hales, and Gregory L. Smith gathered on behalf of the Interpreter Foundation for
"Special Roundtable Discussion: Polygamy"
Some of you out there might find it interesting and/or helpful.
***
A good message, attractively packaged and not quite three minutes long, from Elder L. Whitney Clayton, of the Seventy:
***
Don't miss the 2oth annual FairMormon conference, which will be held on 1-3 August 2018 in Provo, Utah:
***
I found this interesting, amusing, and ever so slightly discouraging:
"Why do so many 'woke' activists on cultural left know little or nothing about religion?"
Posted from Las Vegas, Nevada